Kinder/8th grade buddy Christmas cookie decorating! 🍪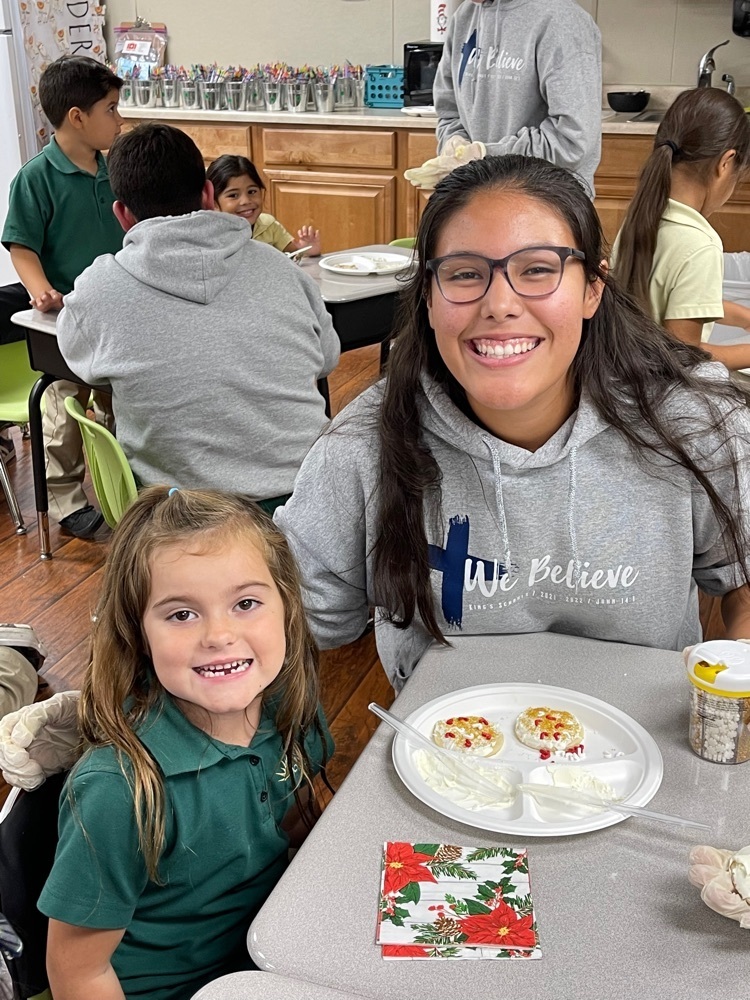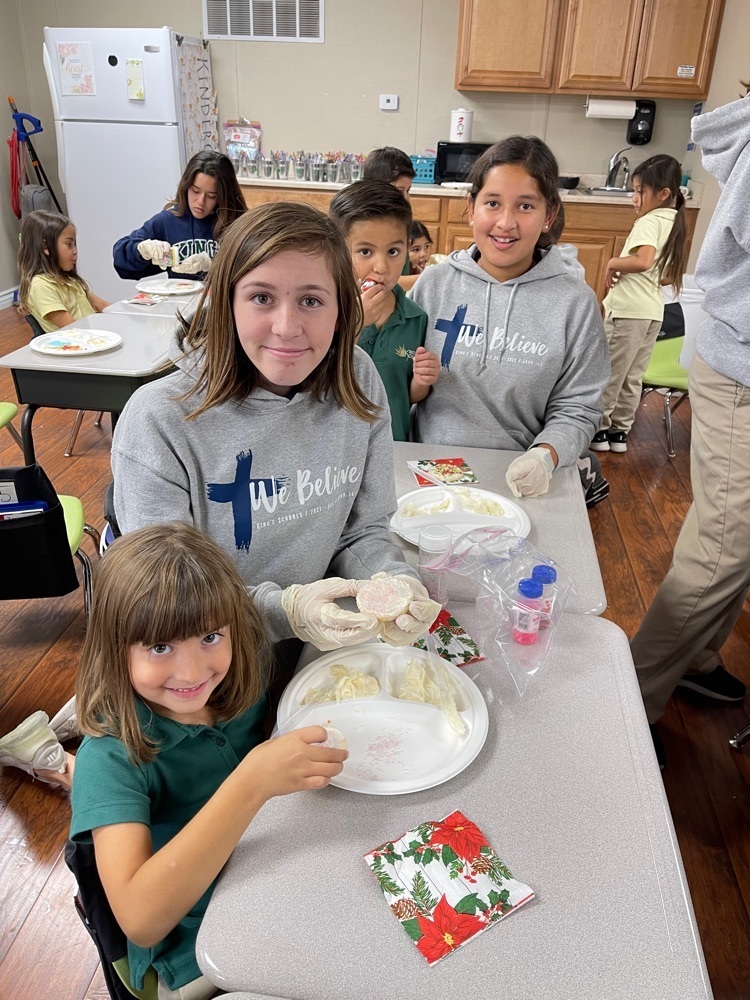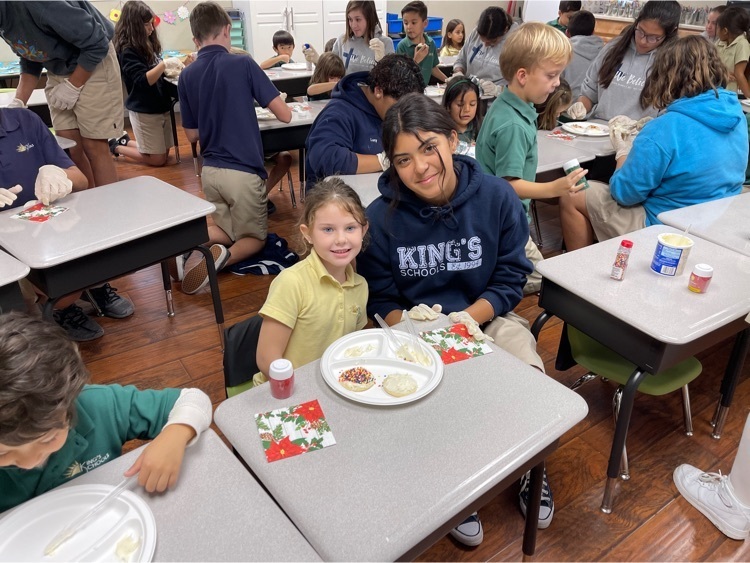 Kinder/8th grade buddy Christmas cookie decorating! 🍪

We are so proud of our 5th Grade Honor Roll and Headmaster students!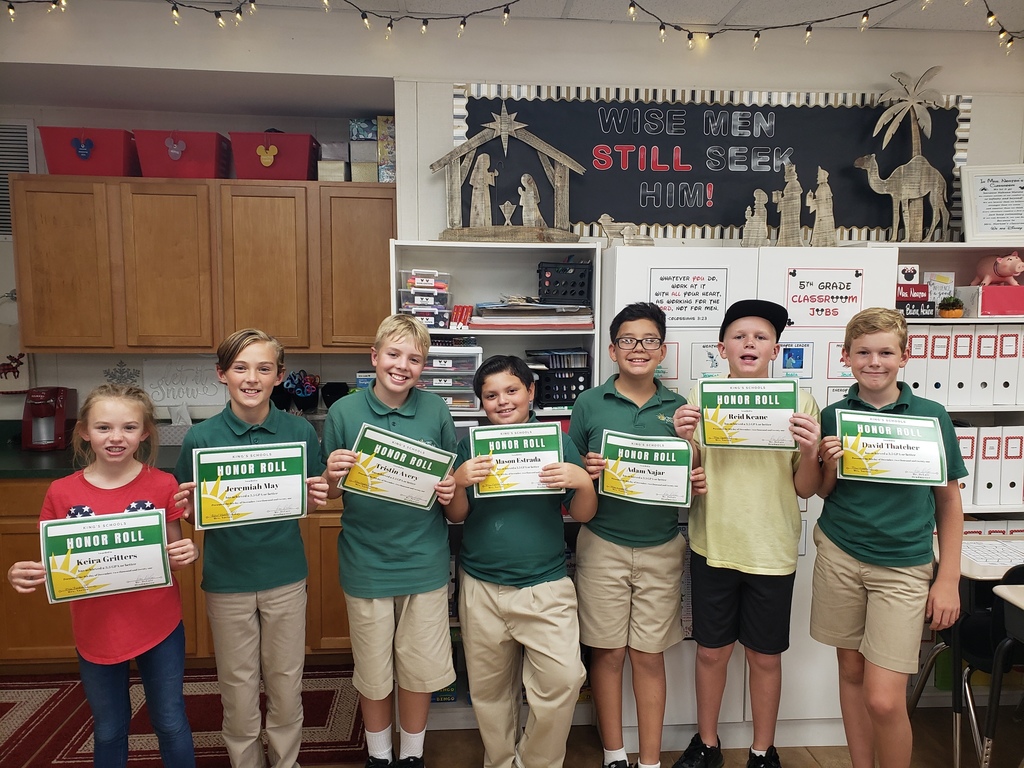 Join our K-5 students this Friday, December 10 at 6:30pm for their Christmas Musical "Wrapping All the Way". Held at Southwest Church 4-175 Washington St, Indian Wells, CA 92210.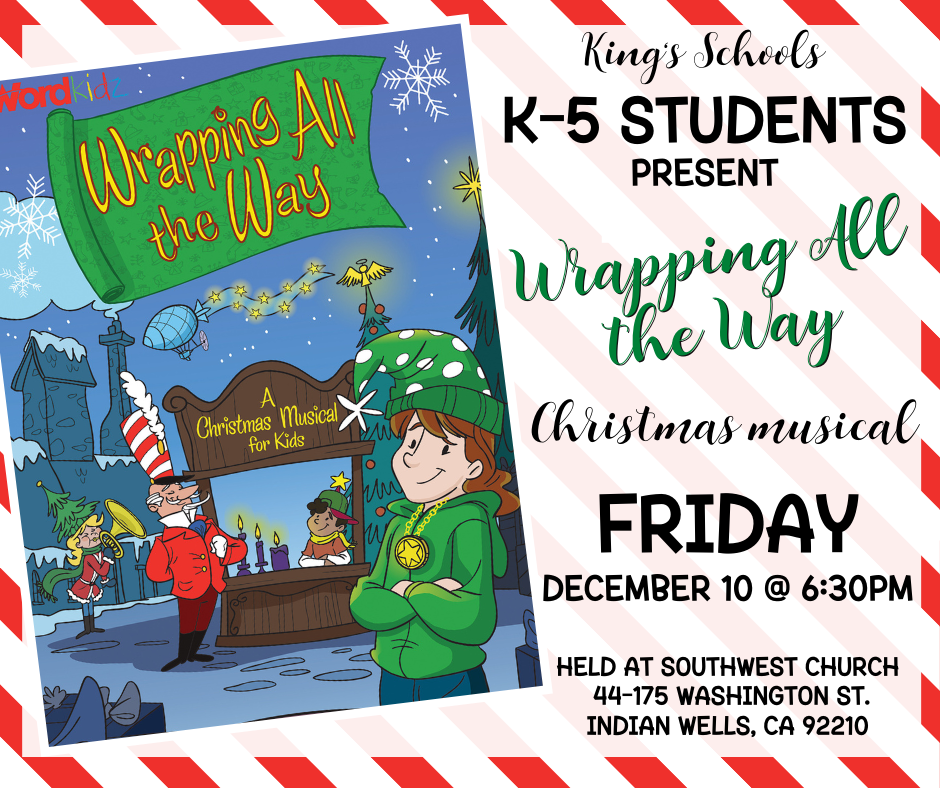 King's Preschool is having our annual toy drive supporting the Coachella Valley Rescue Mission. We are collecting new, unwrapped toys for boys and girls ages 0-12 from December 1st-15th. Please drop off all toys in any Preschool classroom or the Preschool office. Thank you for your generosity!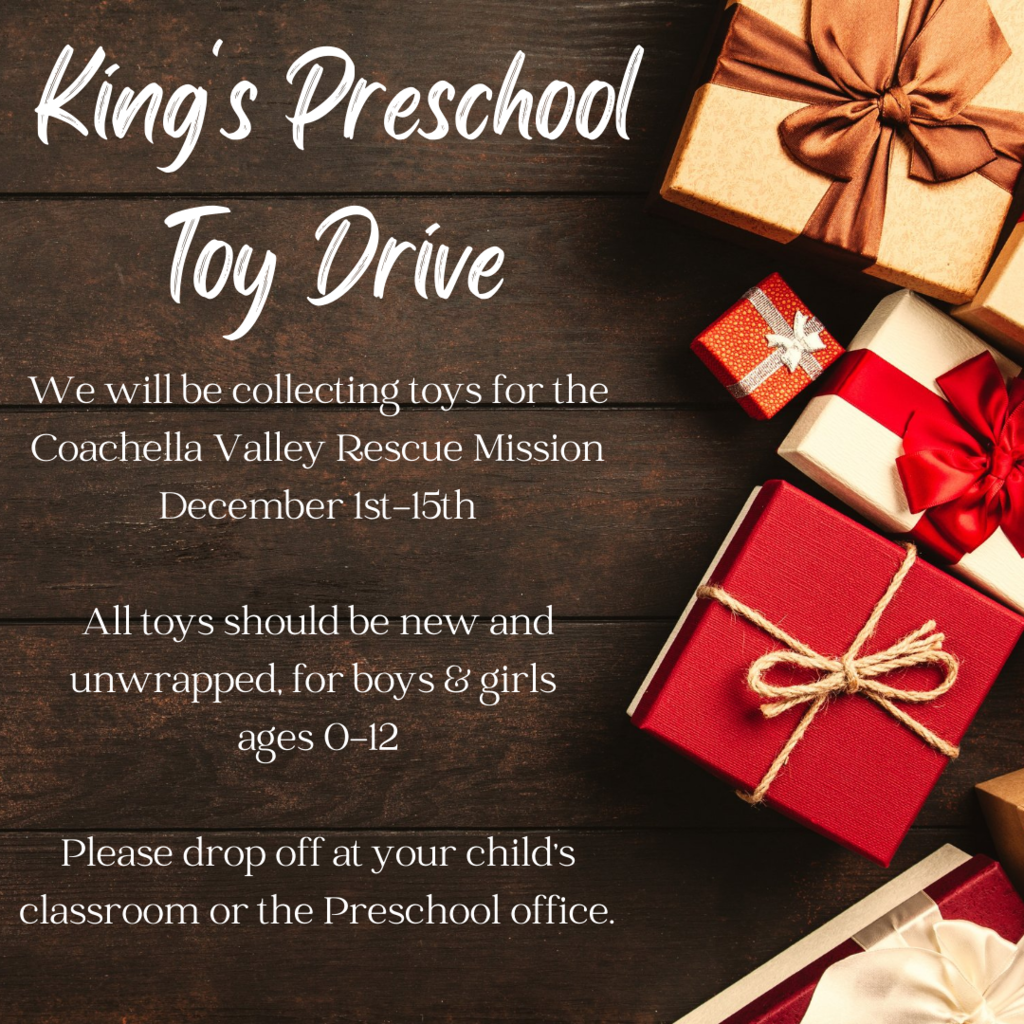 Uniform Exchange this Friday, 7:15am - 8:15am.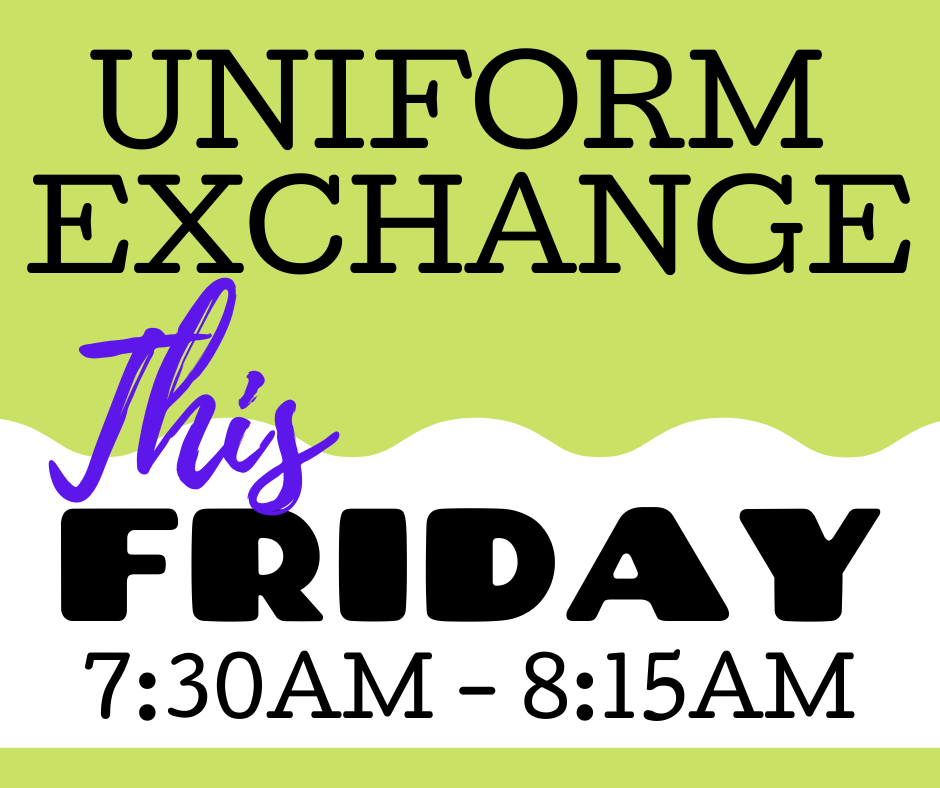 Kinder and 8th grade buddy day!! We love our buddies!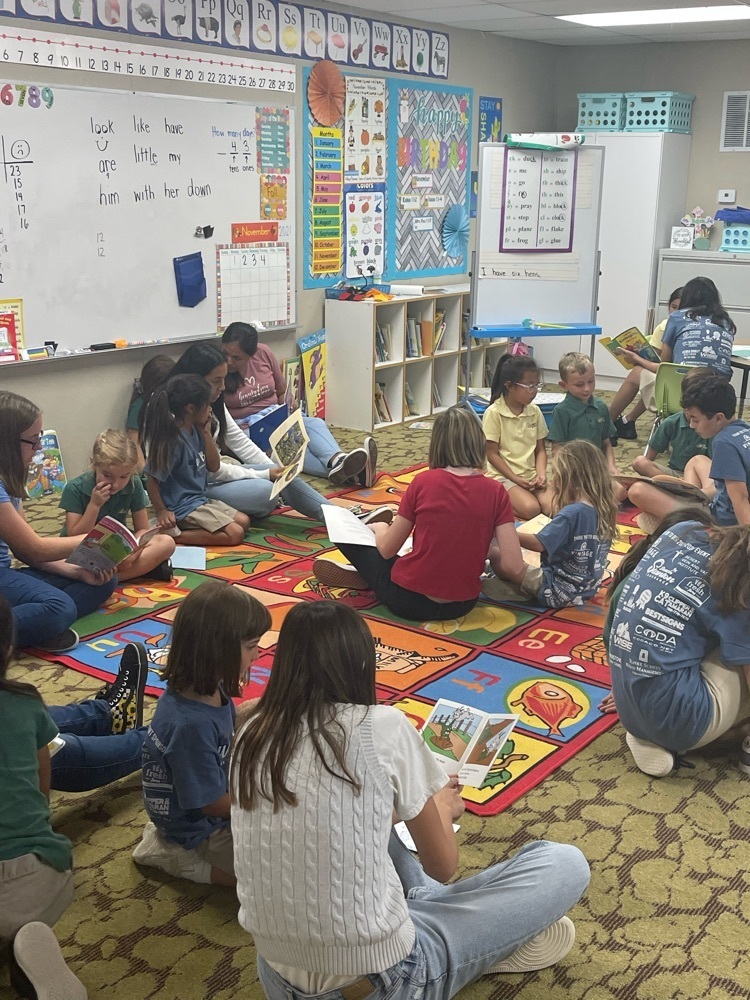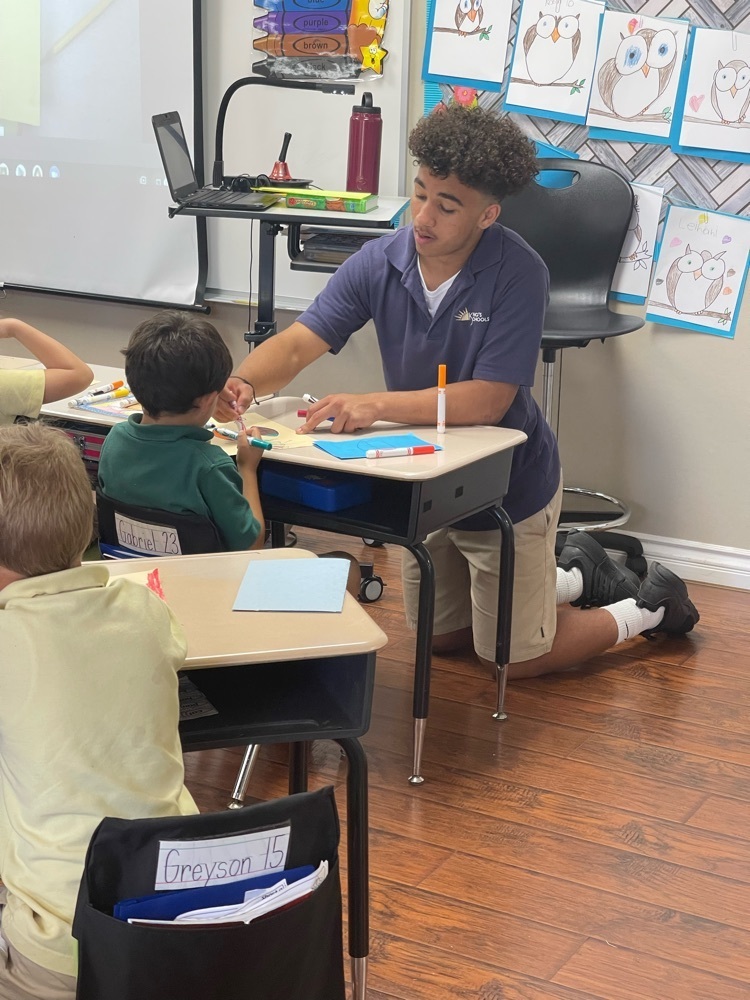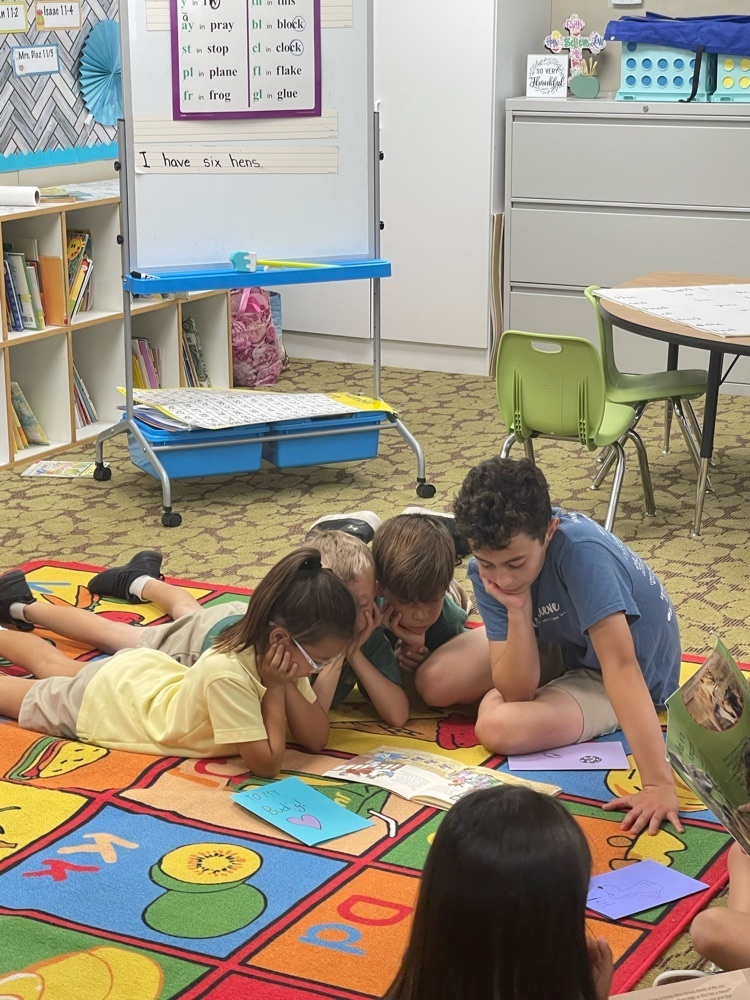 Kinder and 8th grade buddy day!! We love our buddies!

Our 2nd Grade students are working hard at knitting baby hats to donate to Coachella Valley Rescue Mission.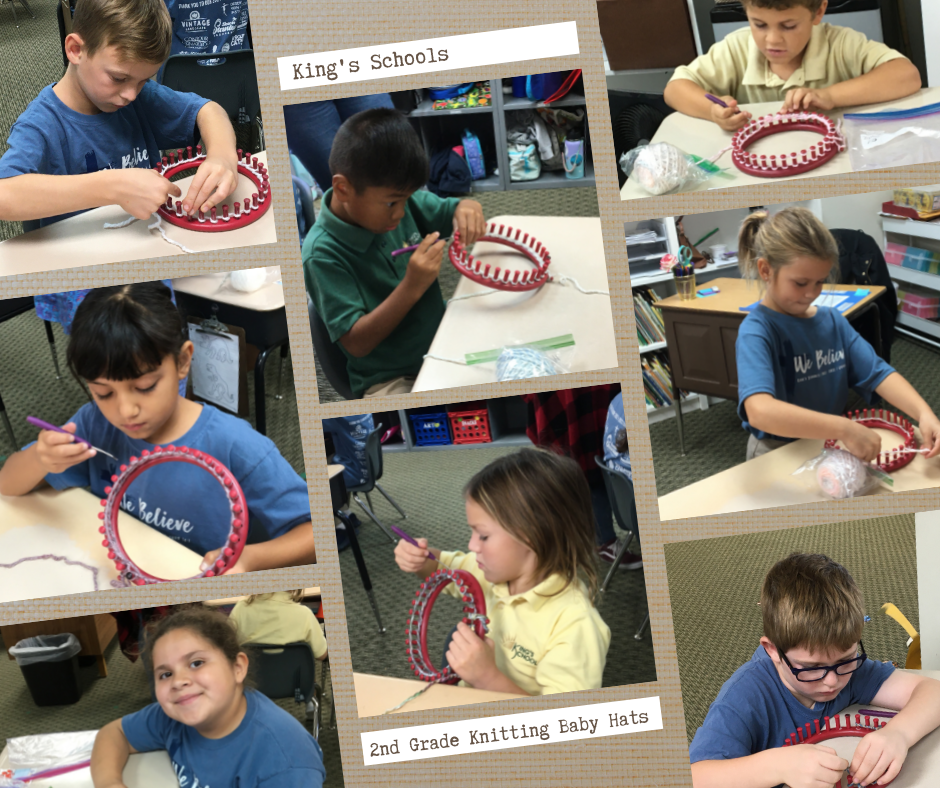 We love celebrating birthdays at King's Preschool! Happy birthday to our sweet Natalie in the Blue Room who brought Happy Meals for all of her friends.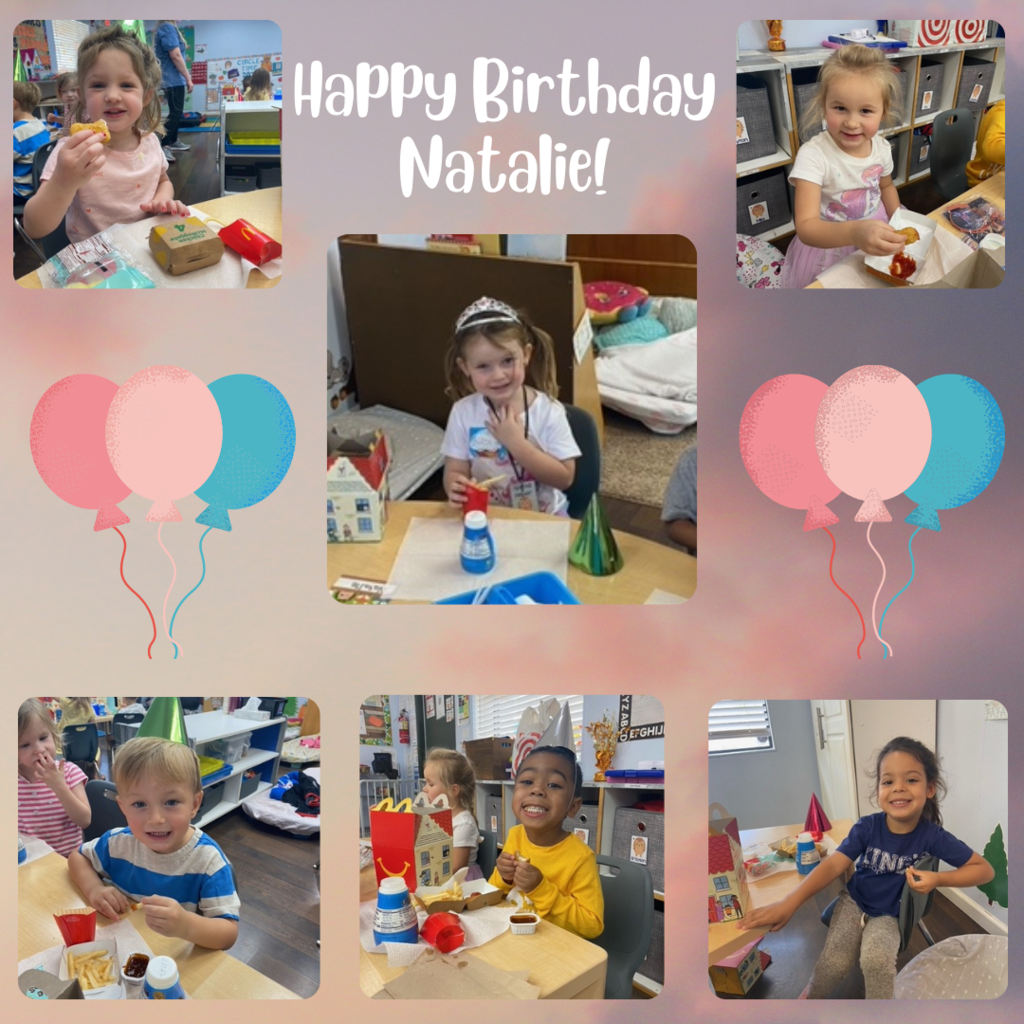 Today we had our first tour of the school year. Thanks to our 2021 Cross of the Hill recipients, you did an amazing job sharing what God is doing at King's Schools. If you missed it, check out our next tour, December 1, 2021.

Join us this Thursday for the first tour of the school year!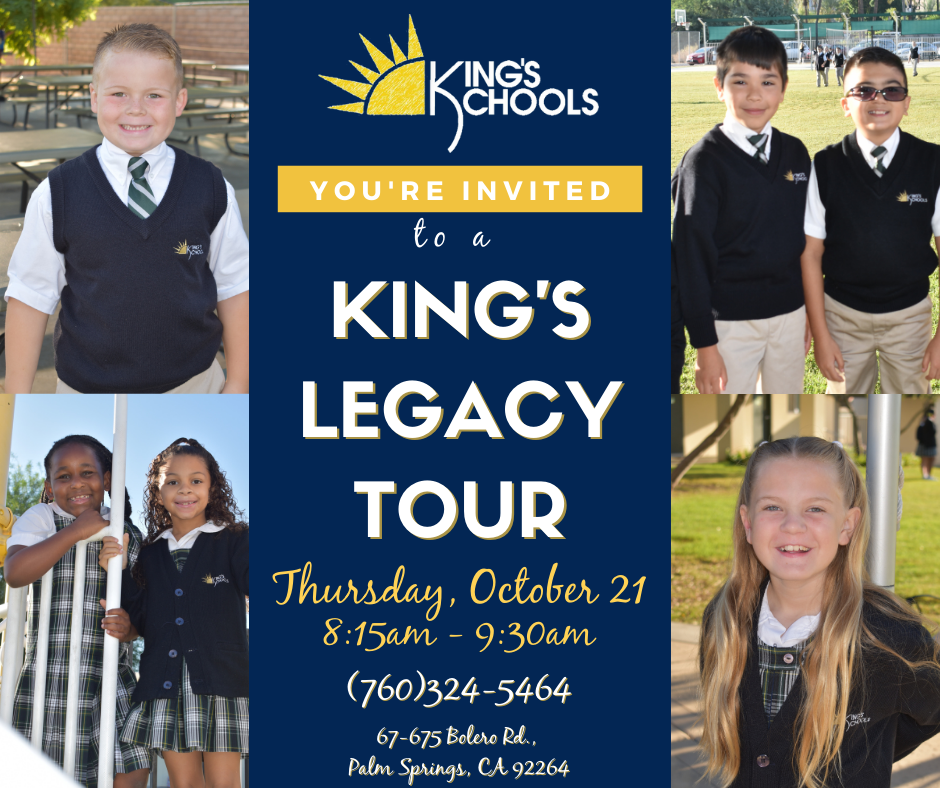 Kindergarten has started their community service! We have partnered up with the Coachella Valley Rescue Mission and are collecting NEW socks in all sizes 🧦. The box will be in front of Kinder room every morning for the whole month of October.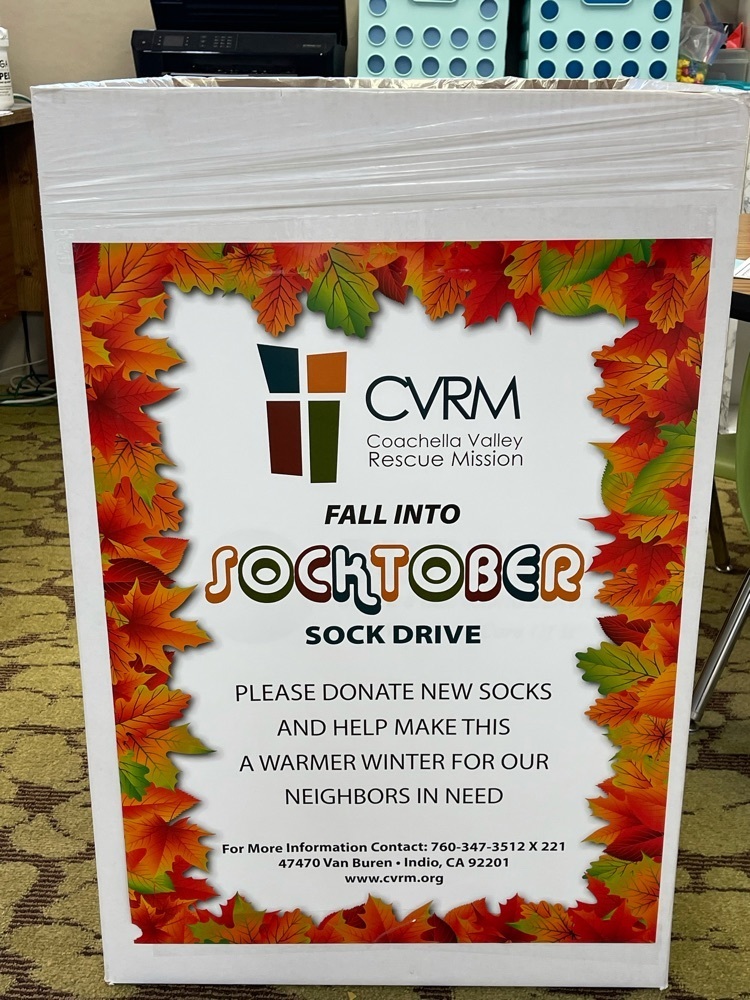 Thank you to our 5th grade volunteer, Tristin Avery, for assisting Mr. Pinkerton at chapel on Friday.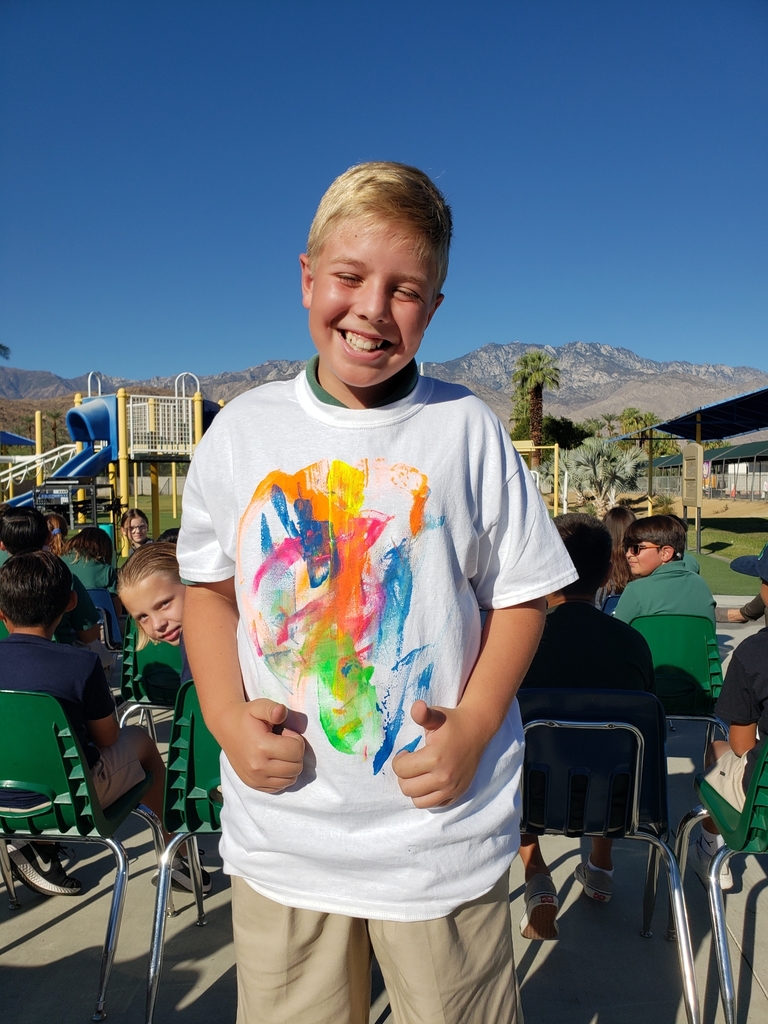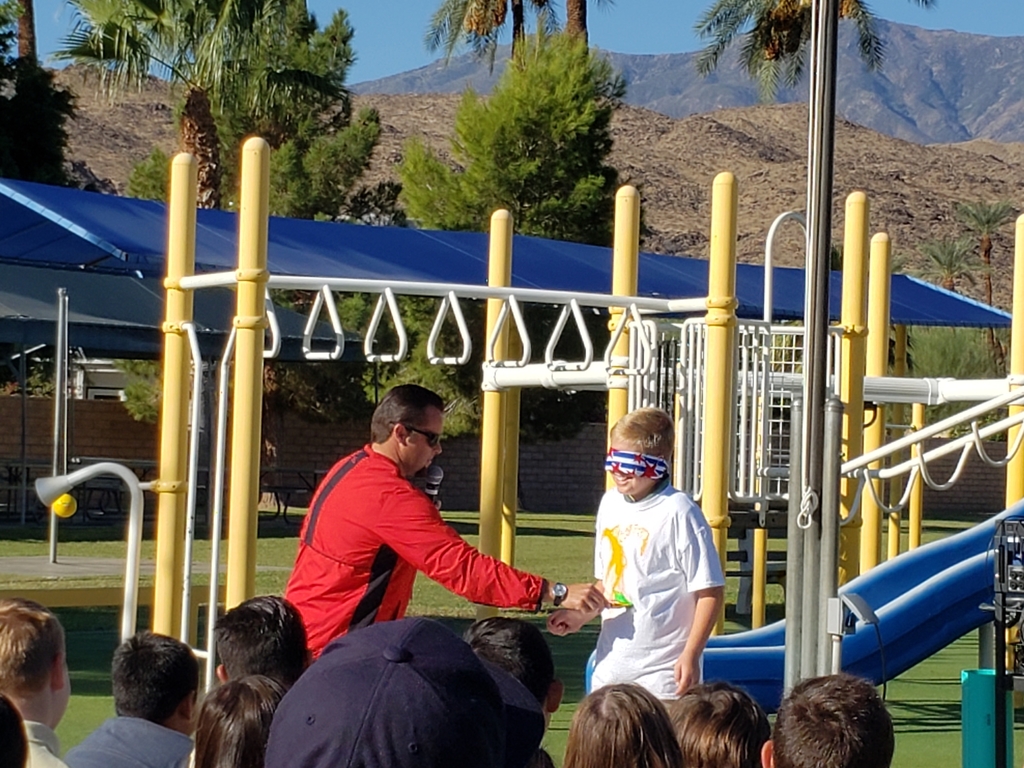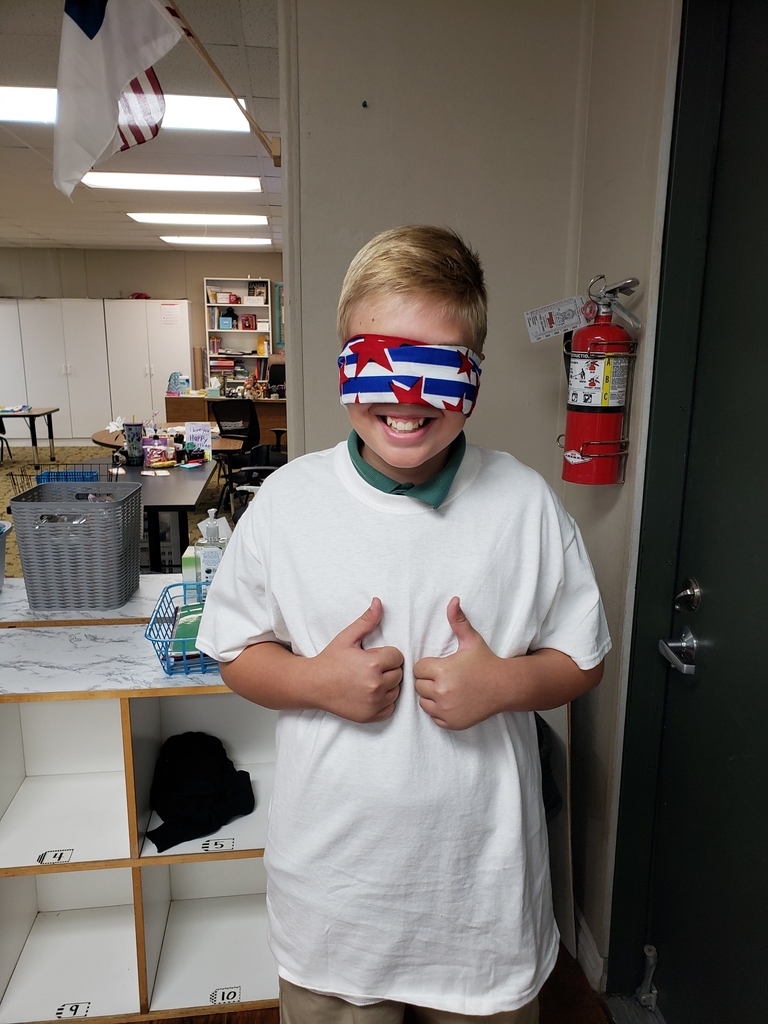 5th graders received their ukuleles last week and are already playing songs!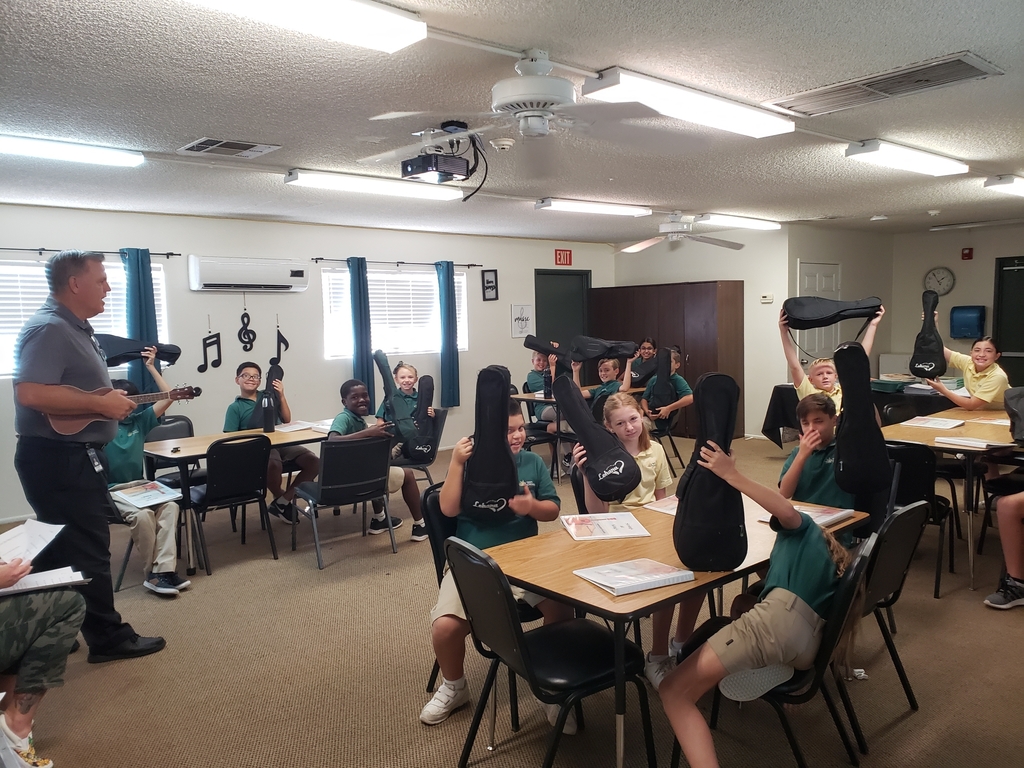 Join us Monday, October 4 for our first Family Night Out of the year!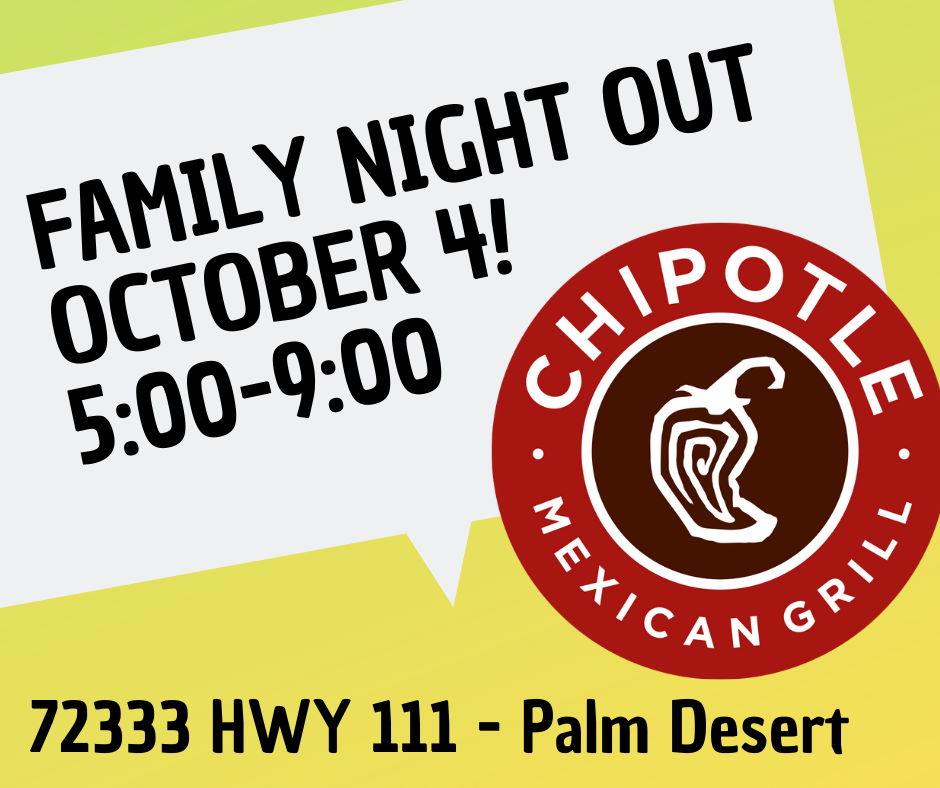 WATCH D.O.G.S (Dads Of Great Students)! Thank you Fathers, grandfathers, step-fathers, uncles, and other father figures for joining your students today.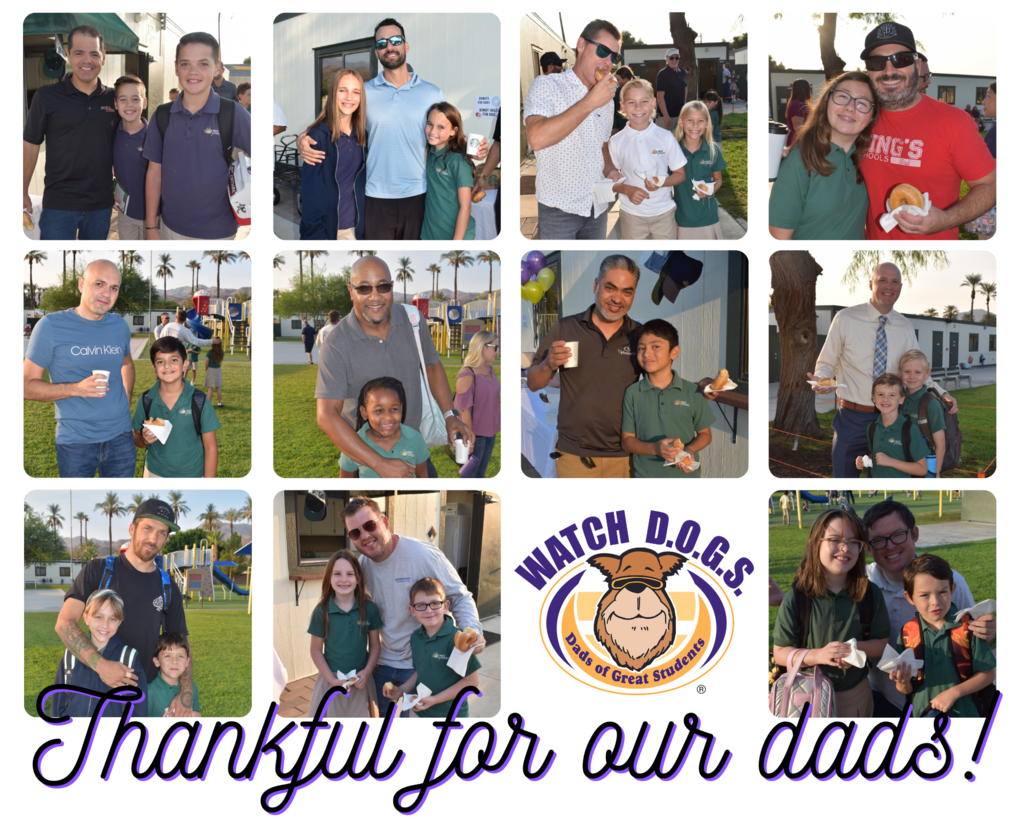 1st graders jump on the phonics train!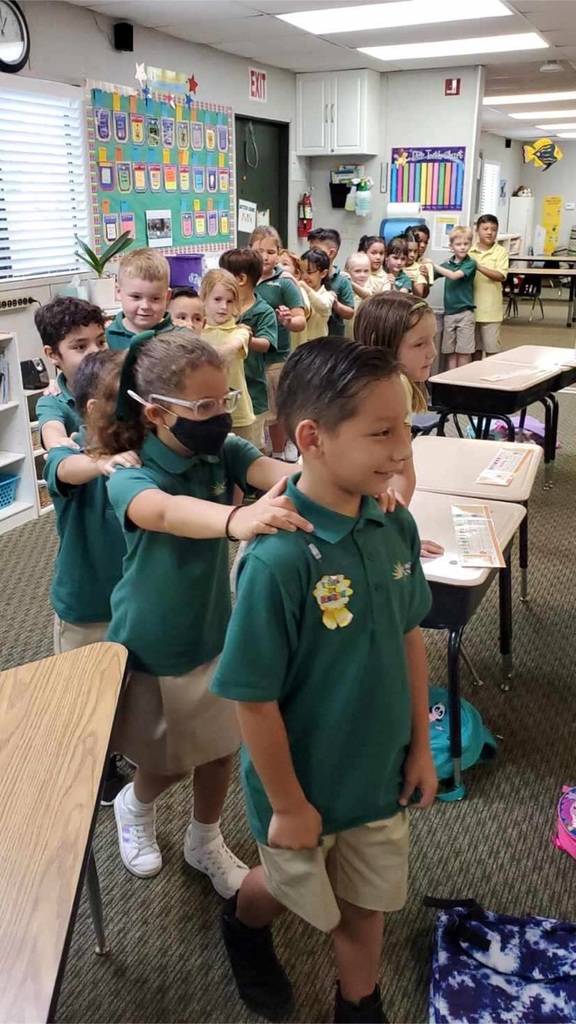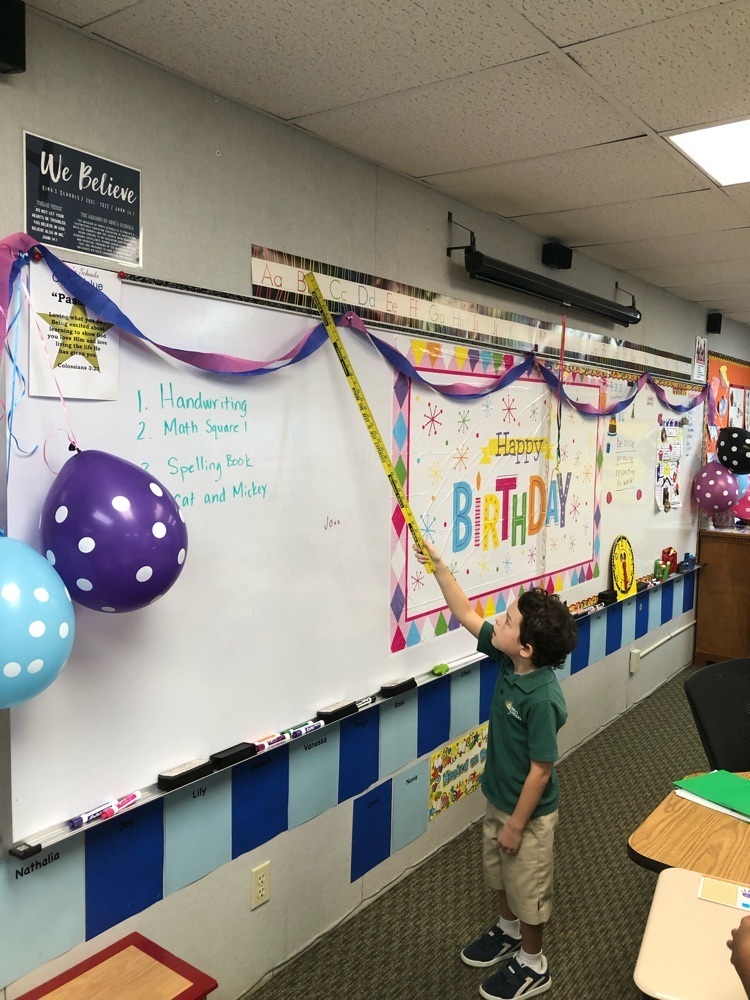 Our September Family of the Month goes to our little Frida's family! "Frida has been attending King's Preschool for about six months now, and we couldn't be any happier. When it was time to return to work, trying to find daycare during the pandemic was overwhelming to say the least. However, after hearing about King's Preschool from a family friend and touring the facility, we finally found the perfect one. We feel so blessed to have found a place that not only takes very great care of our little Frida, but also makes us feel like family. All the staff is welcoming and very understanding when listening to any concerns we have. The Brightwheel app is fantastic, and we look forward to our daily updates. Frida has learned so much since she's been with the school, and it's noticeable to everyone she is around. We are so thankful for King's Preschool, and it is our 1st recommendation to anyone looking for child care." Marissa Montoya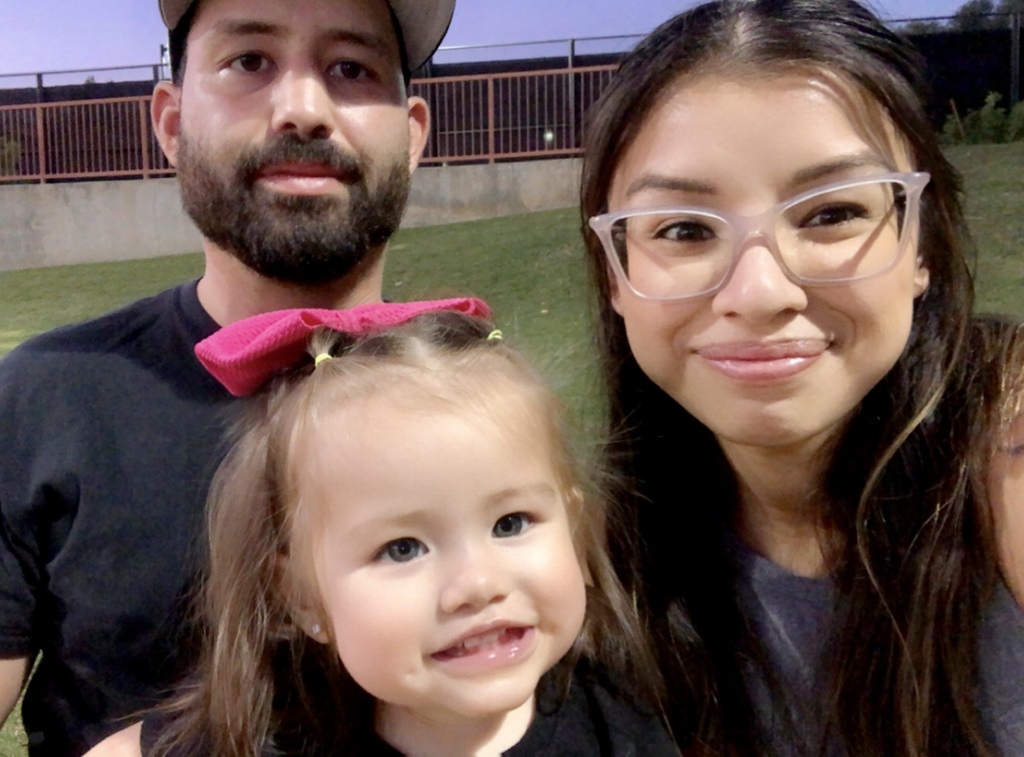 And the winner is….Third graders using brainy creativity making the longest paper chain using a piece of construction paper, scissors and 12 inches of tape.