Flag Retirement Ceremony on Saturday, January 28.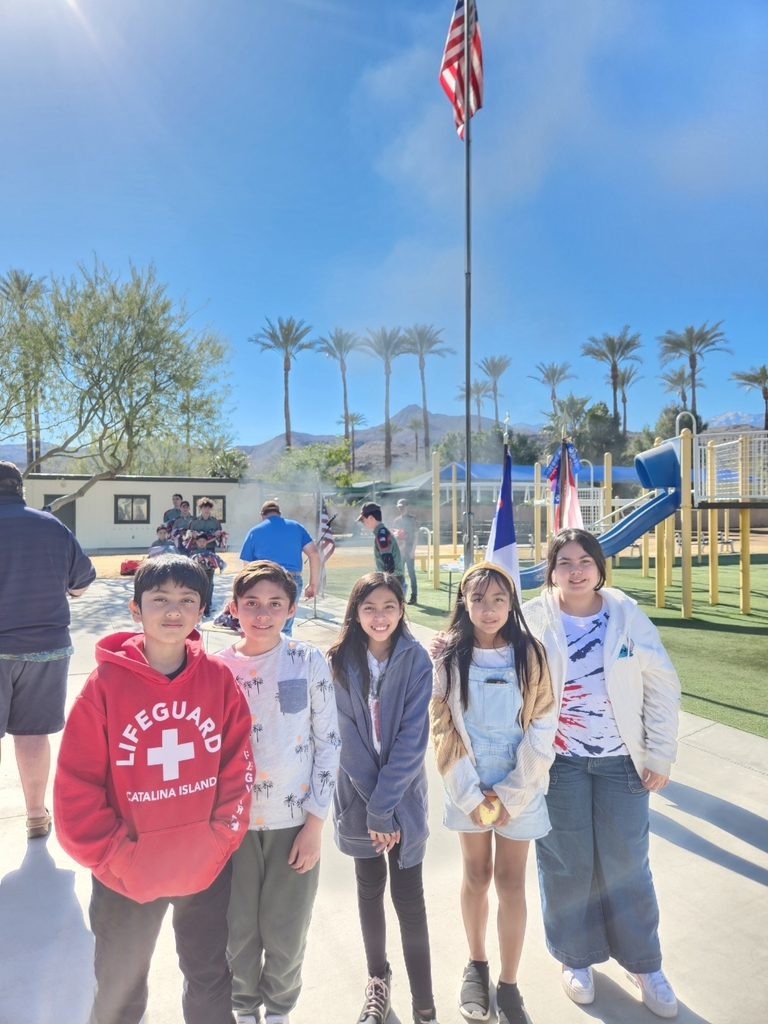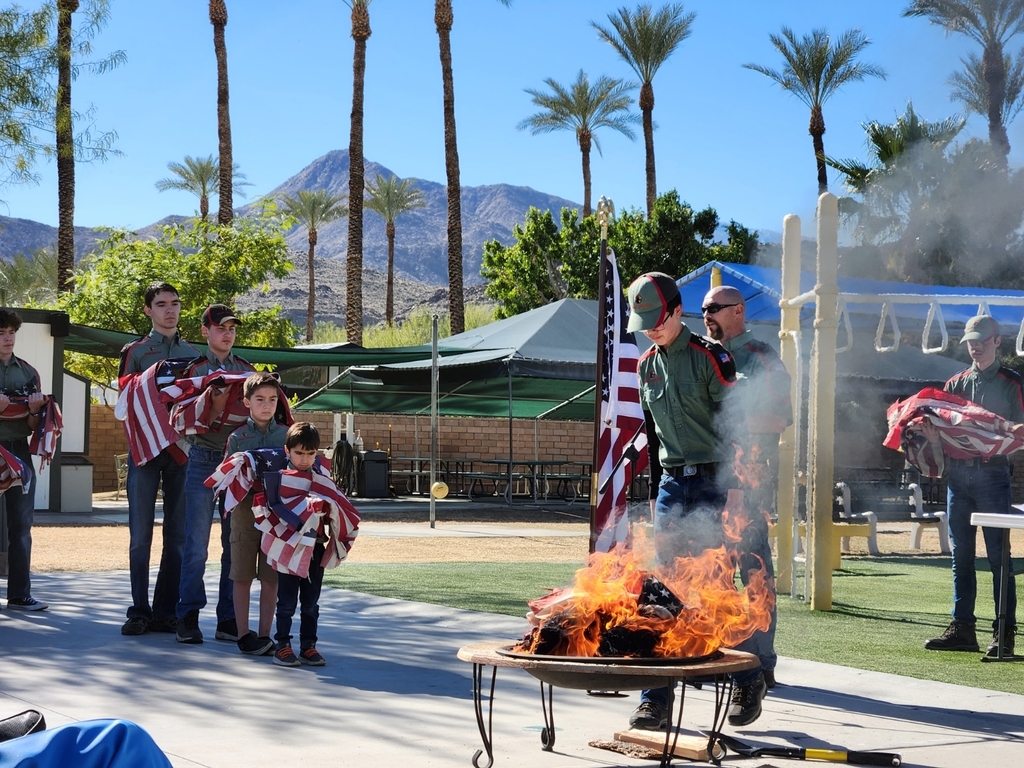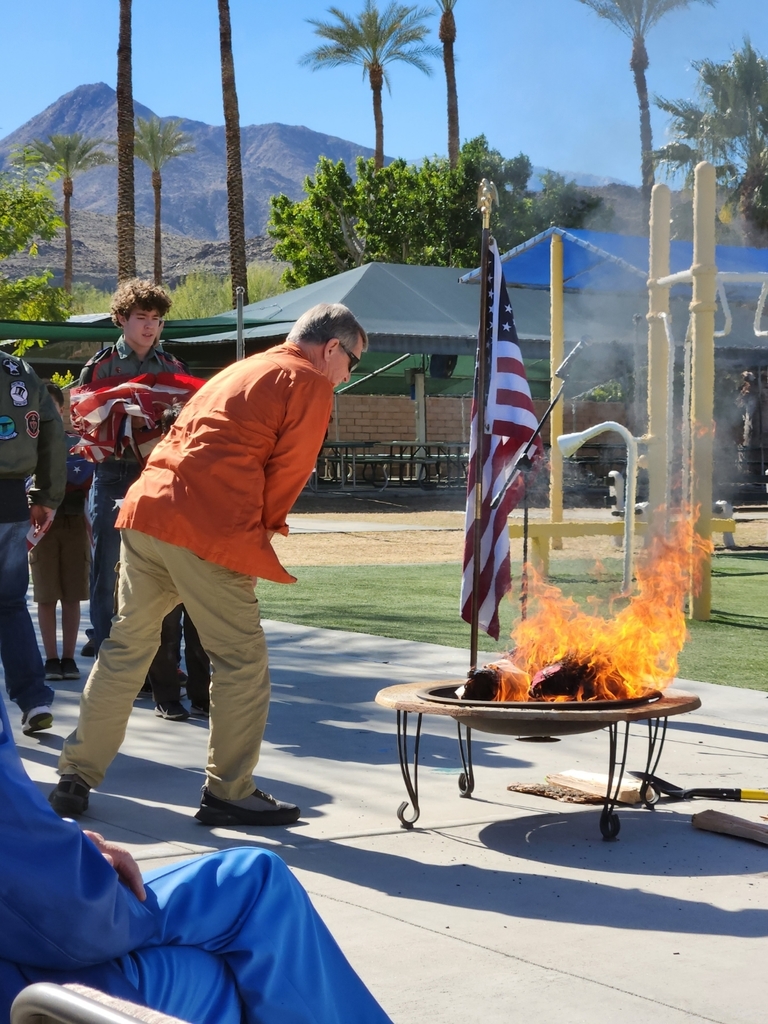 Third grade had speakers from Agua Caliente Cahuilla tribe come and share about the culture of the tribe. The students got to play traditional games from the tribe and also hear them sing bird songs in the native language.

Students are loving their Enrichment classes this trimester! Special thanks to Mrs. Norton, Mr. Funkey, Mrs. Gonzalez and Miss Heaven for sharing their talents with the kids!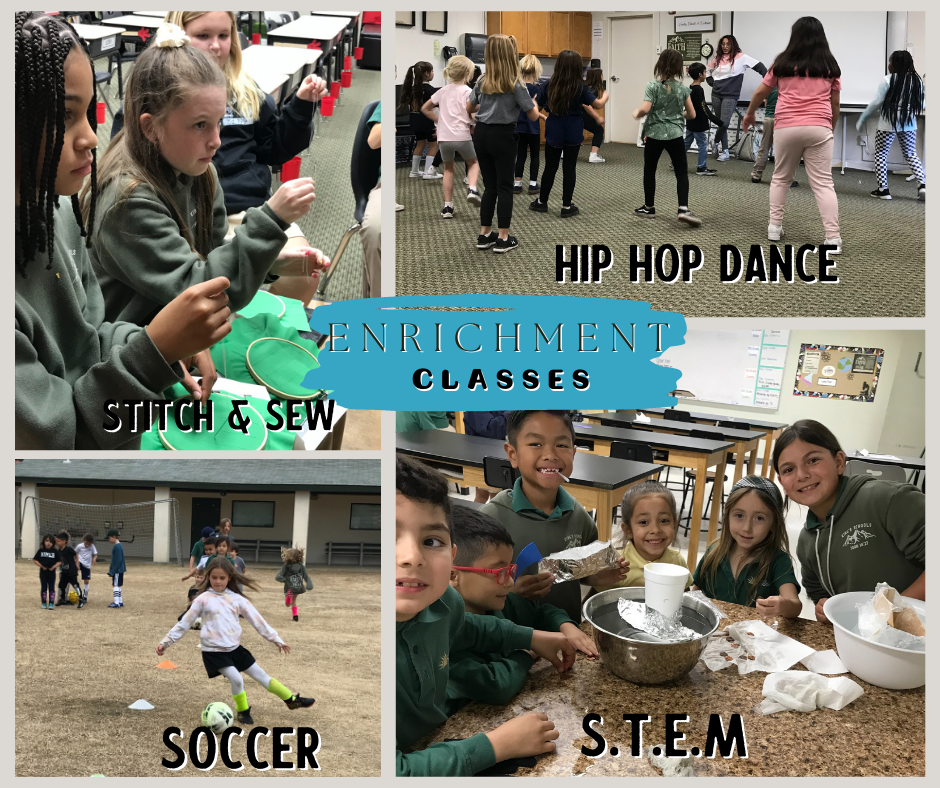 1st grade award winners!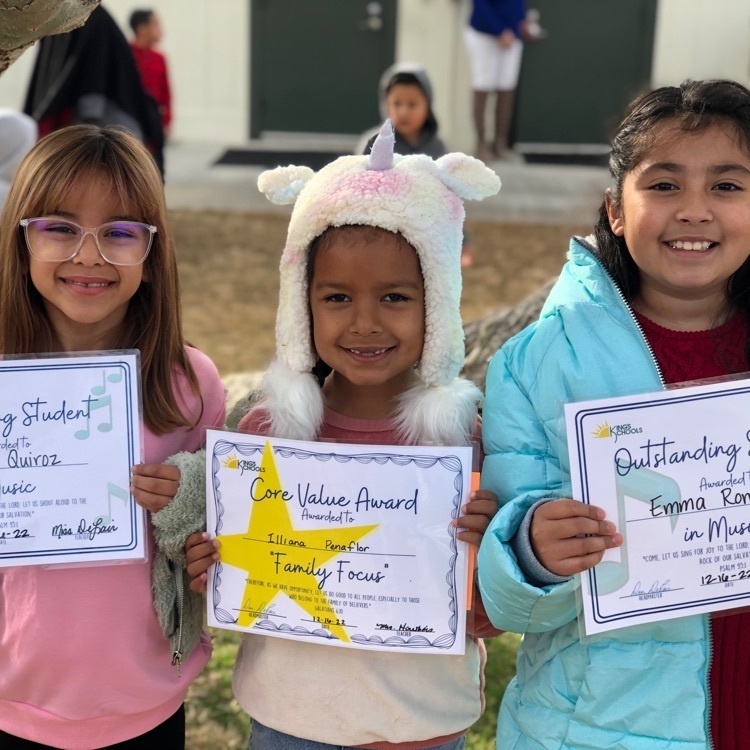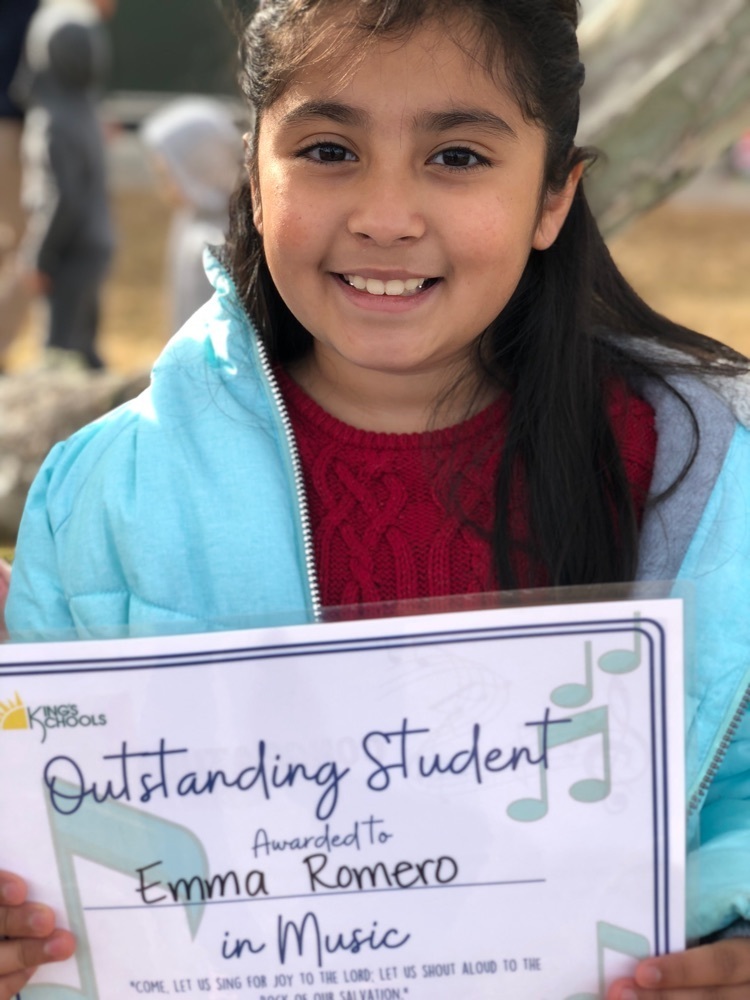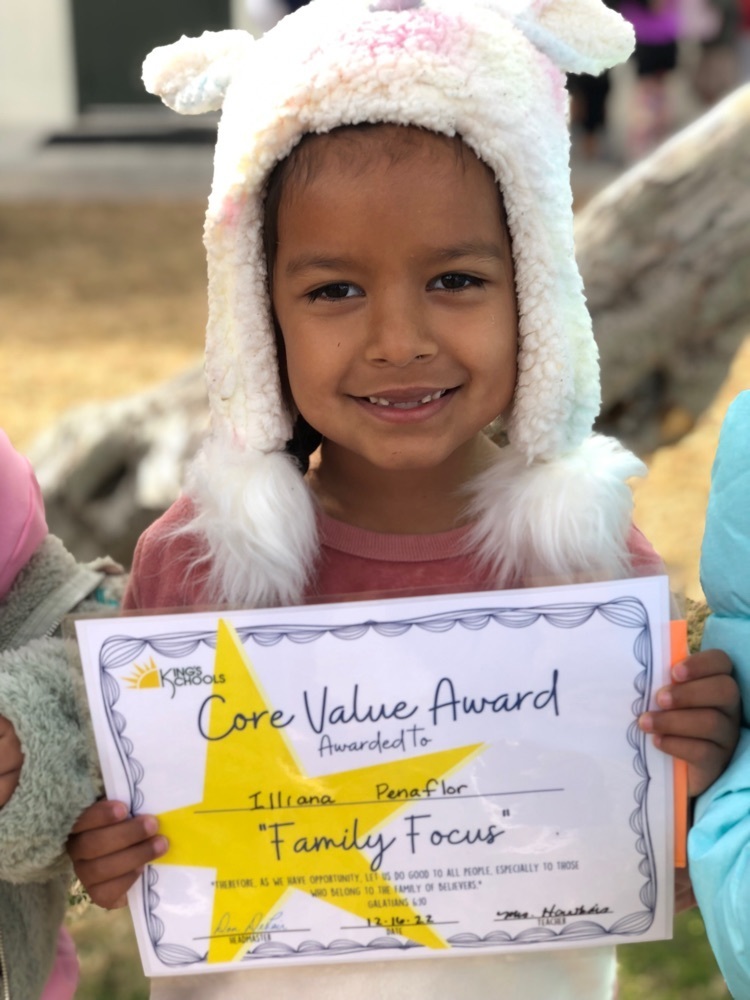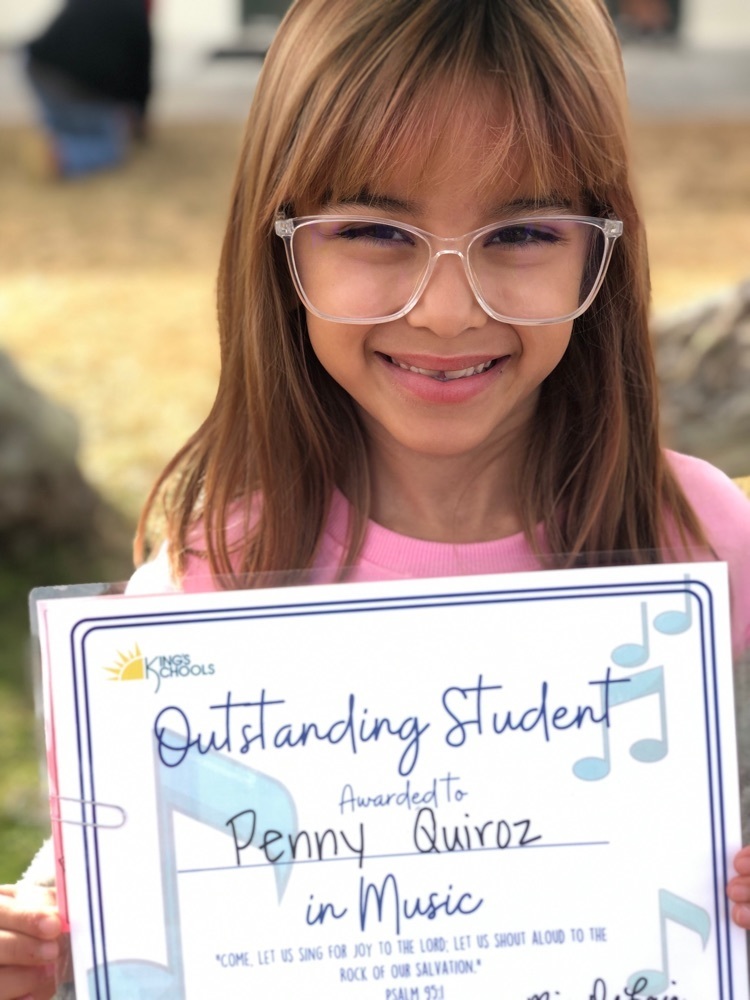 What a beautiful view 🌈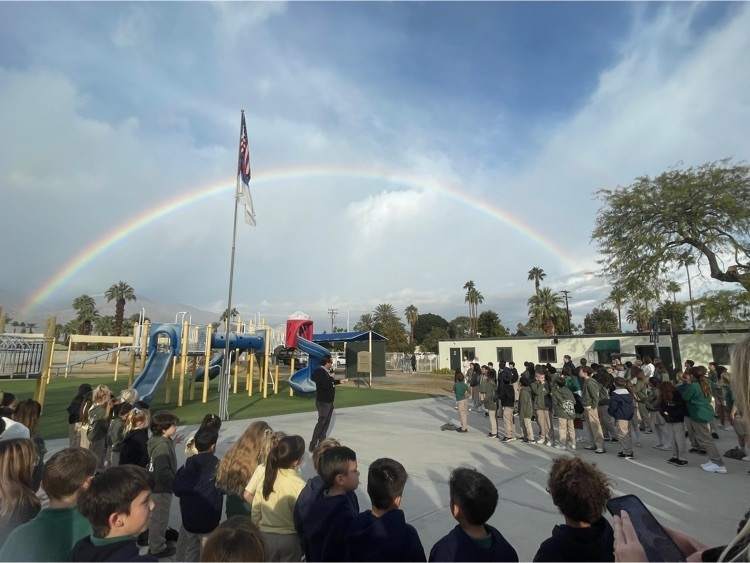 5th grade students who made Honor Roll (3.5 GPA or better) and Headmaster's List (4.0) for 1st Trimester. Congratulations!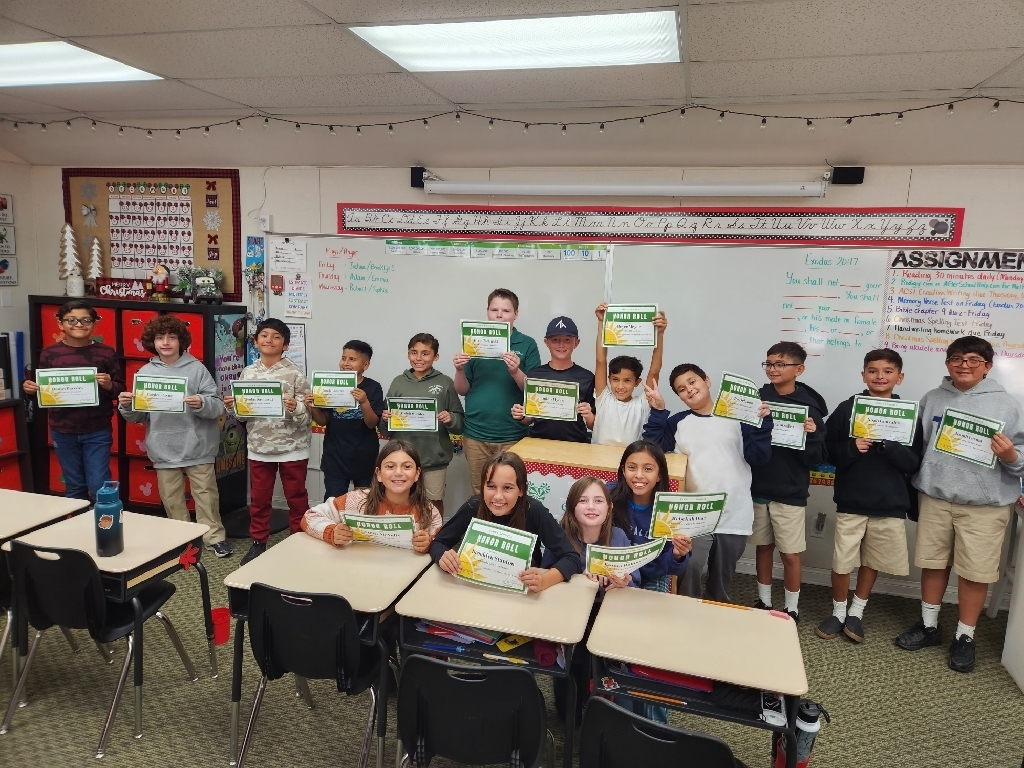 It is very cold in the mornings when you drop off your student(s), so PLEASE be sure to send them with their jacket!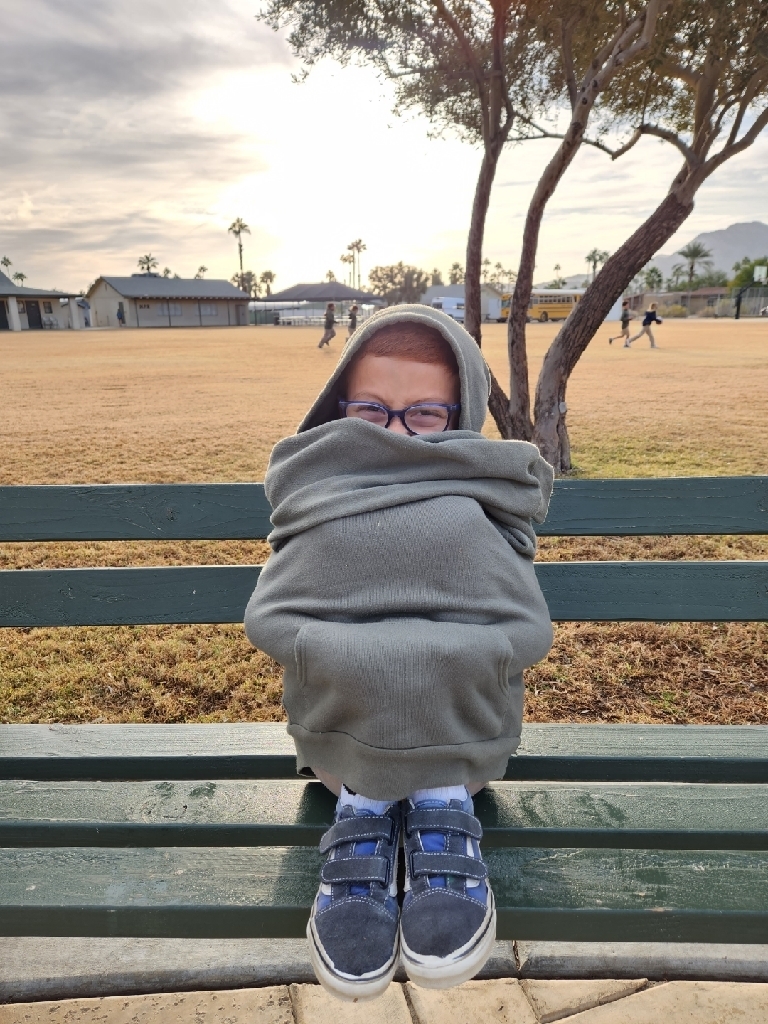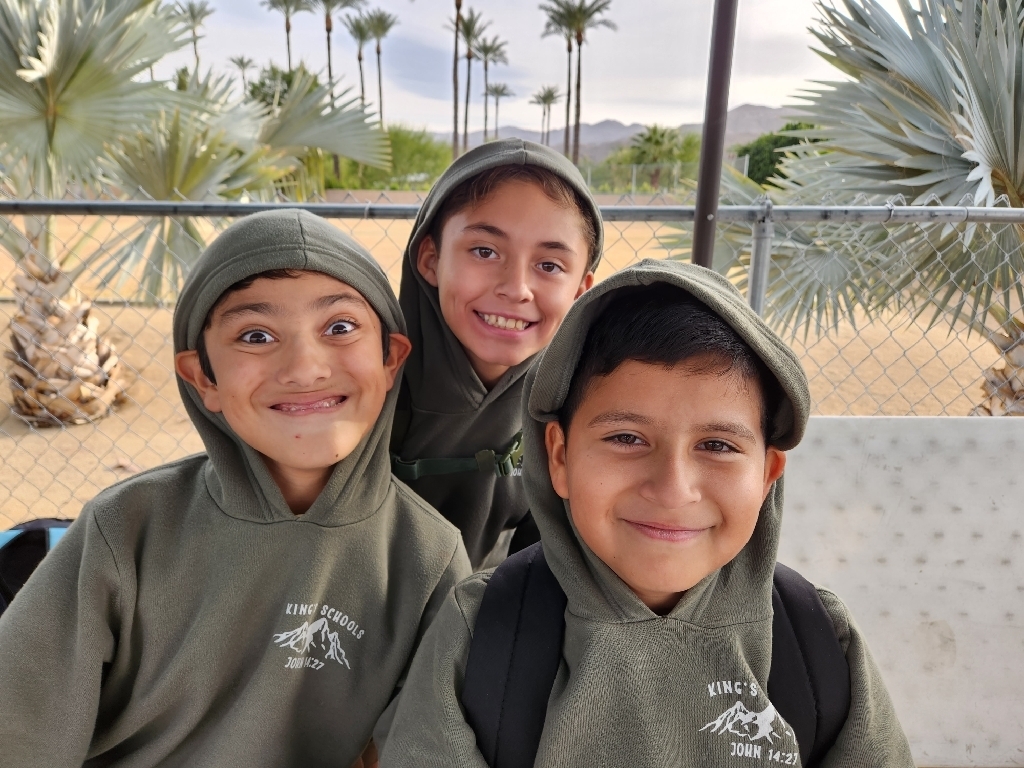 5th Grade got to enjoy a McCallum Theatre LIVE online performance today of Jake Shimabukuro, a fabulous ukulele player!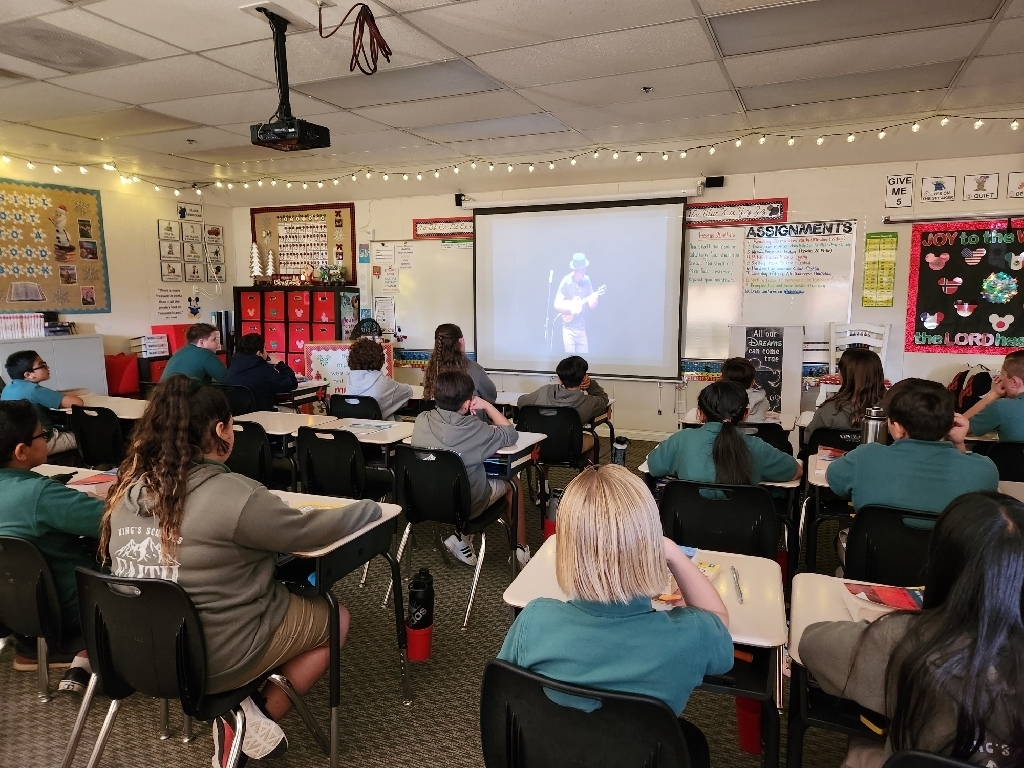 Congratulations to our 5th graders, Trinity Sims and Liliana Gonzales, whose Christmas Banner artwork was chosen to be on display during the Christmas holidays on Palm Canyon Drive in Downtown Palm Springs.

5th grade was surprised by a visit from Mrs. Costello (former King's 4th grade teacher).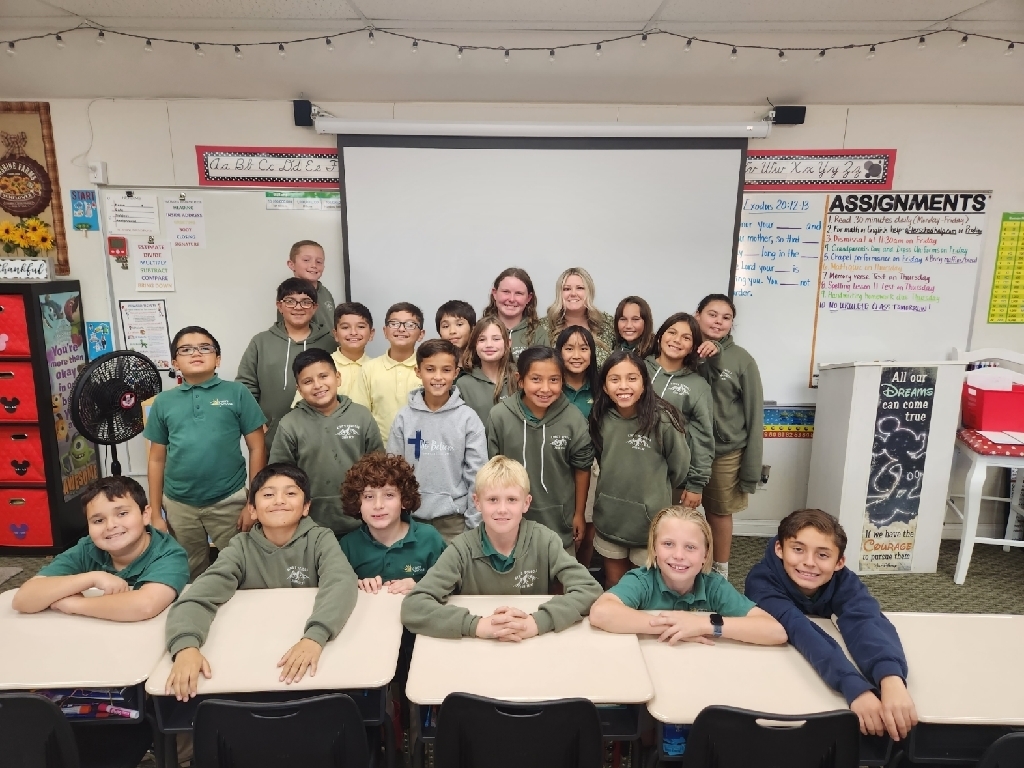 5th Grade Thanksgiving party! Thank you to all parents who sent in goodies and drinks!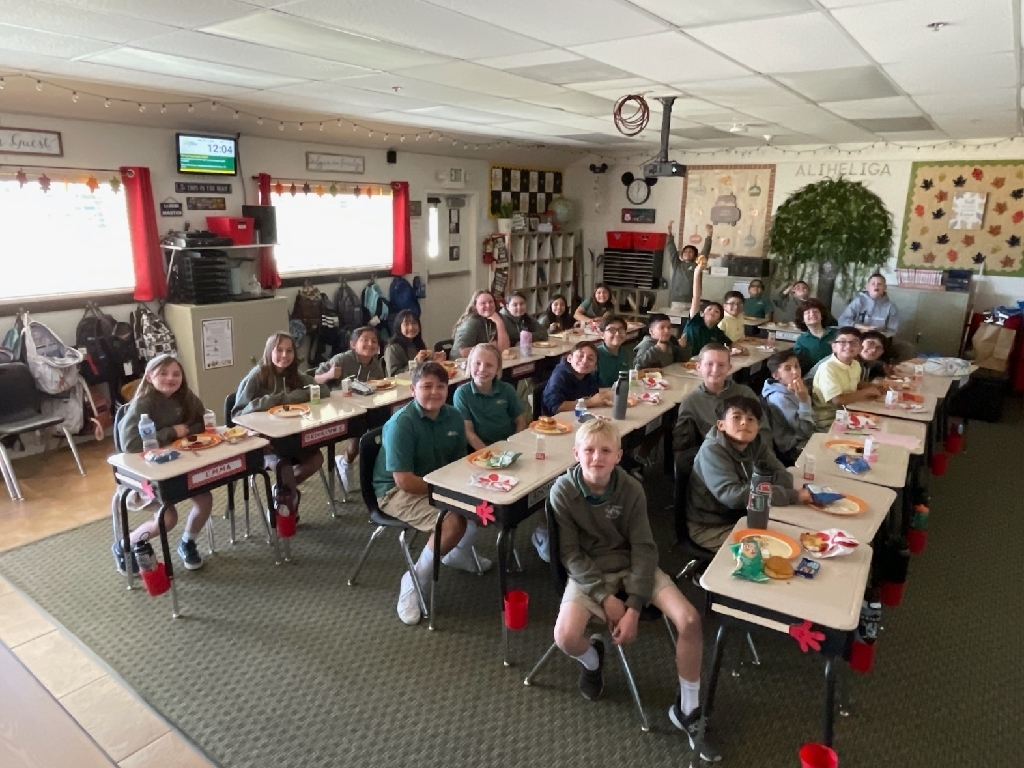 King's Middle School students have been working hard with their community service projects. This month they blessed the Narrow Door with a canned food drive. Thank you to all who donated, it is because of your generosity that families will be taken care of this holiday season.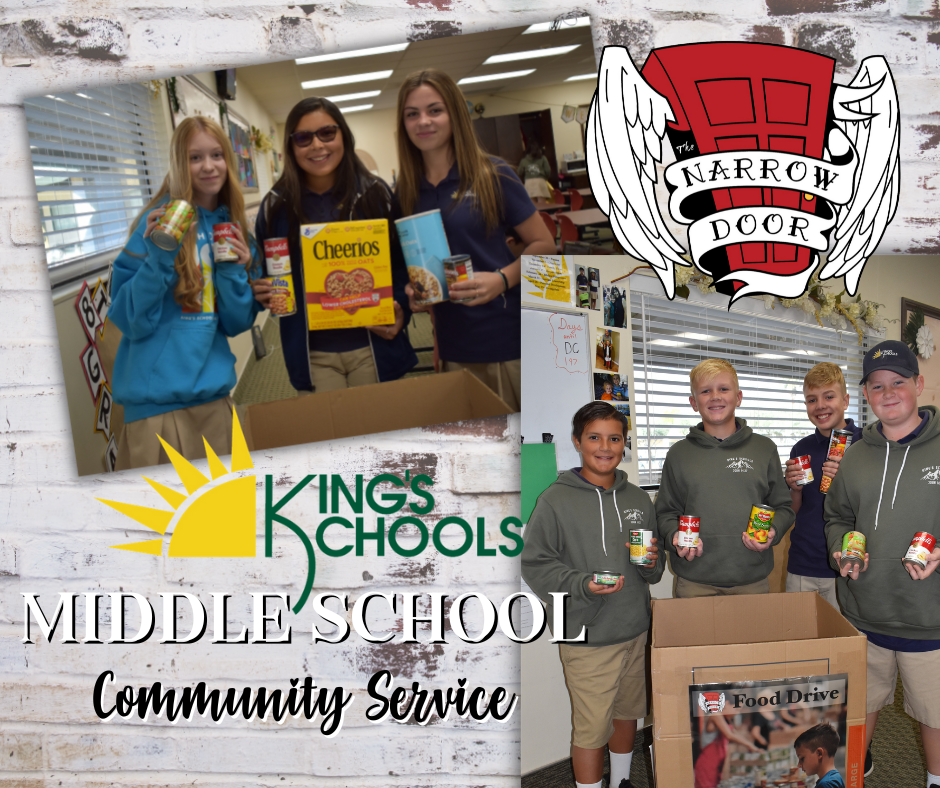 Who remembers knitting hats for newborn babies in Mrs. Knehr's class? The kids always have a great time learning how to knit and well as giving back to those in need at the Coachella Valley Resue Mission.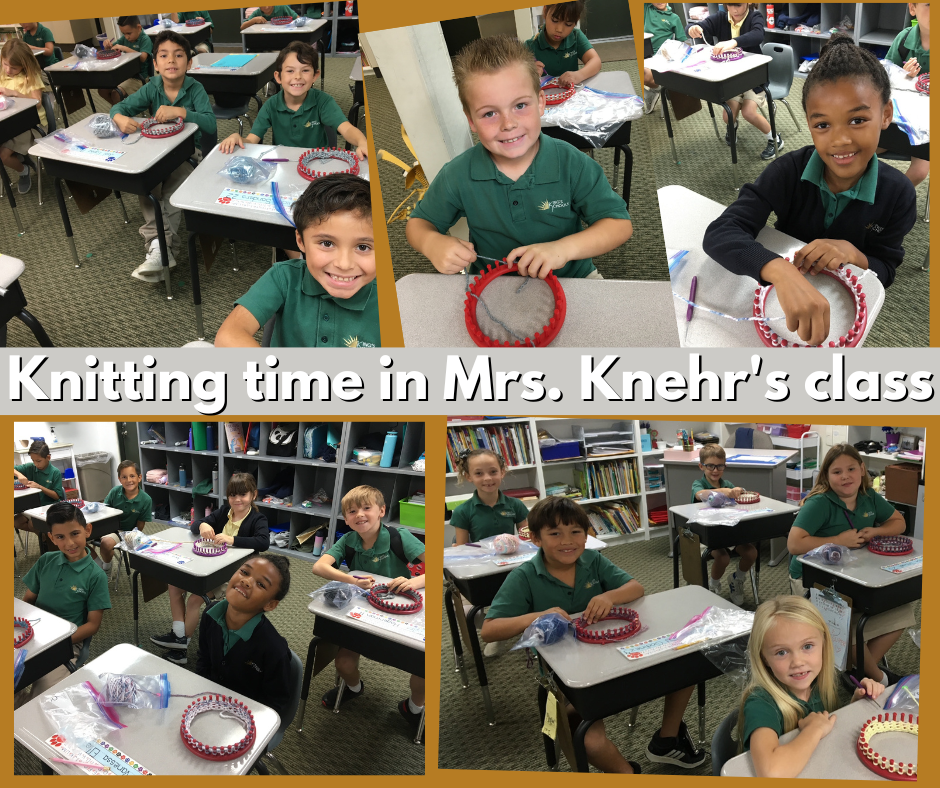 Reminder....Tonight is Family Night Out at Blaze Pizza! Come enjoy pizza with your King's family, and don't forget you can buy Blaze gift cards through the RaiseRight app.

5th Grade chapel presented FAITH TO MOVE SEAS AND MOUNTAINS on Friday.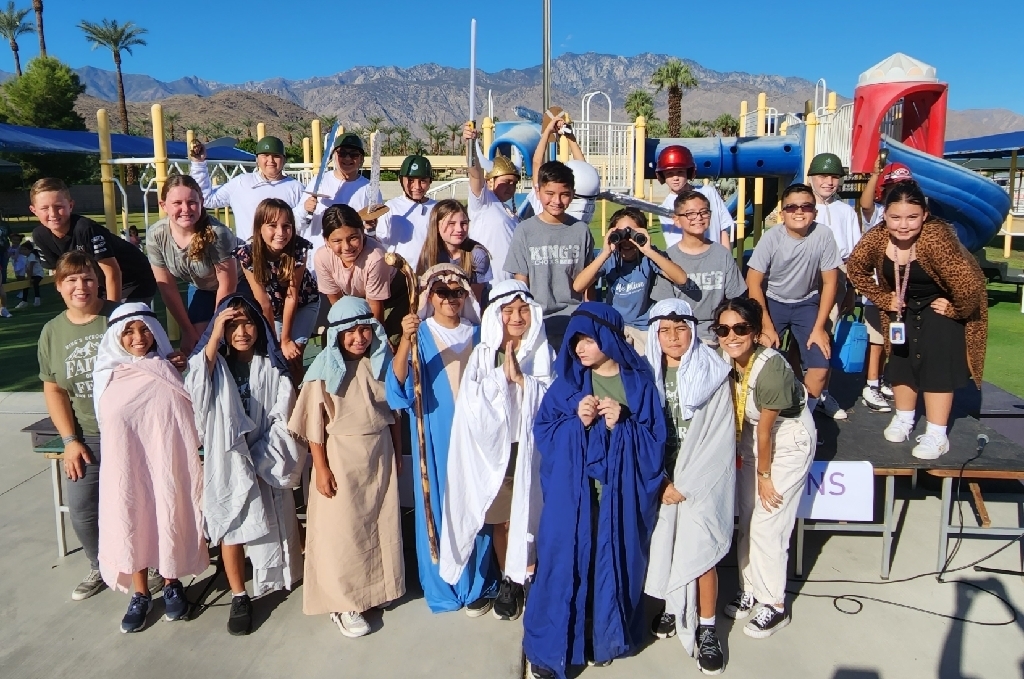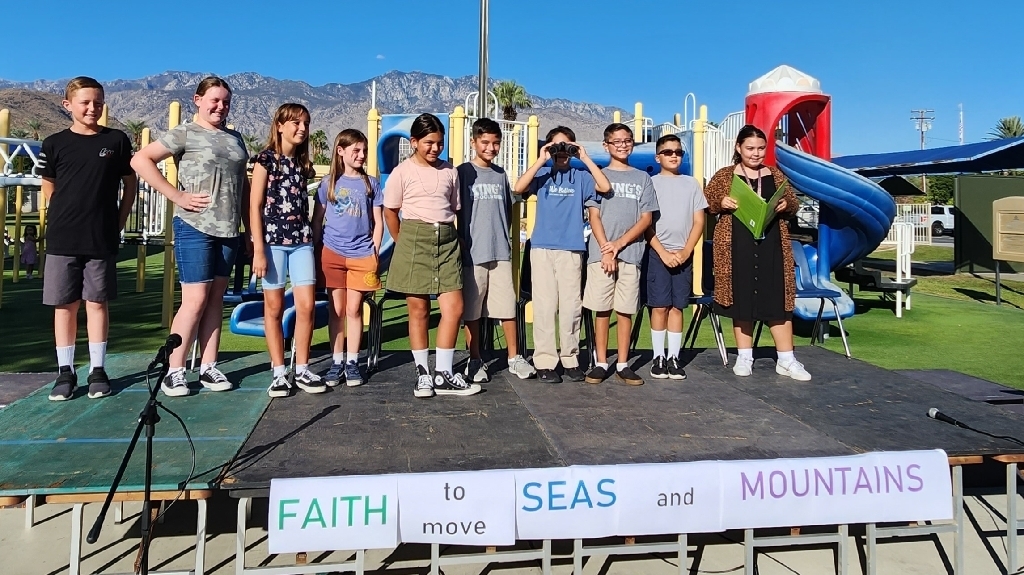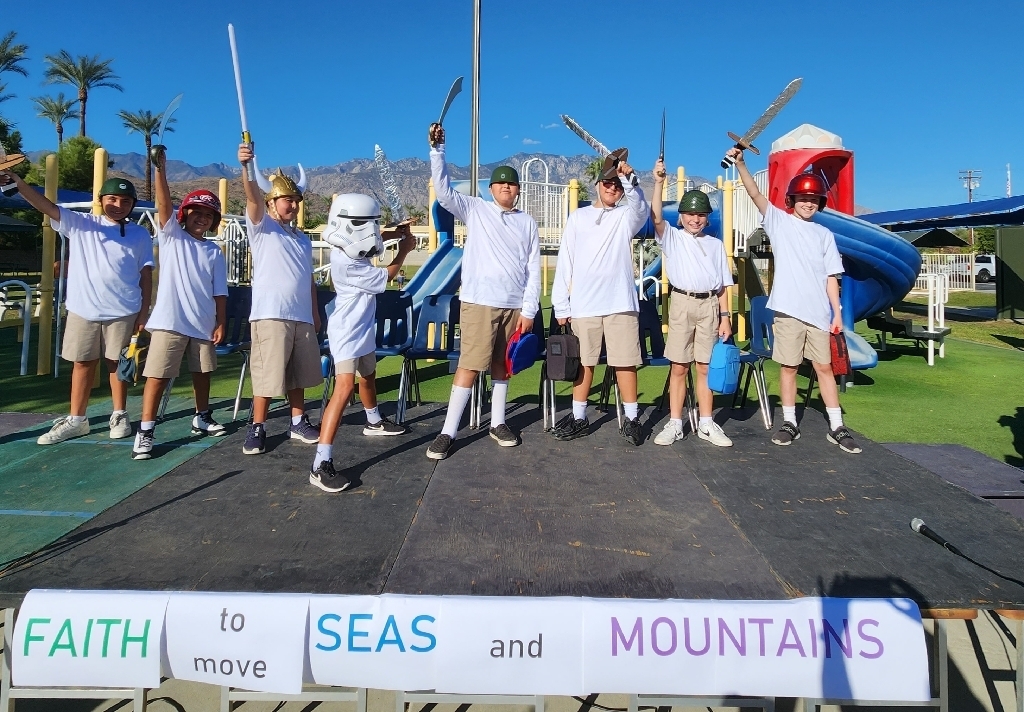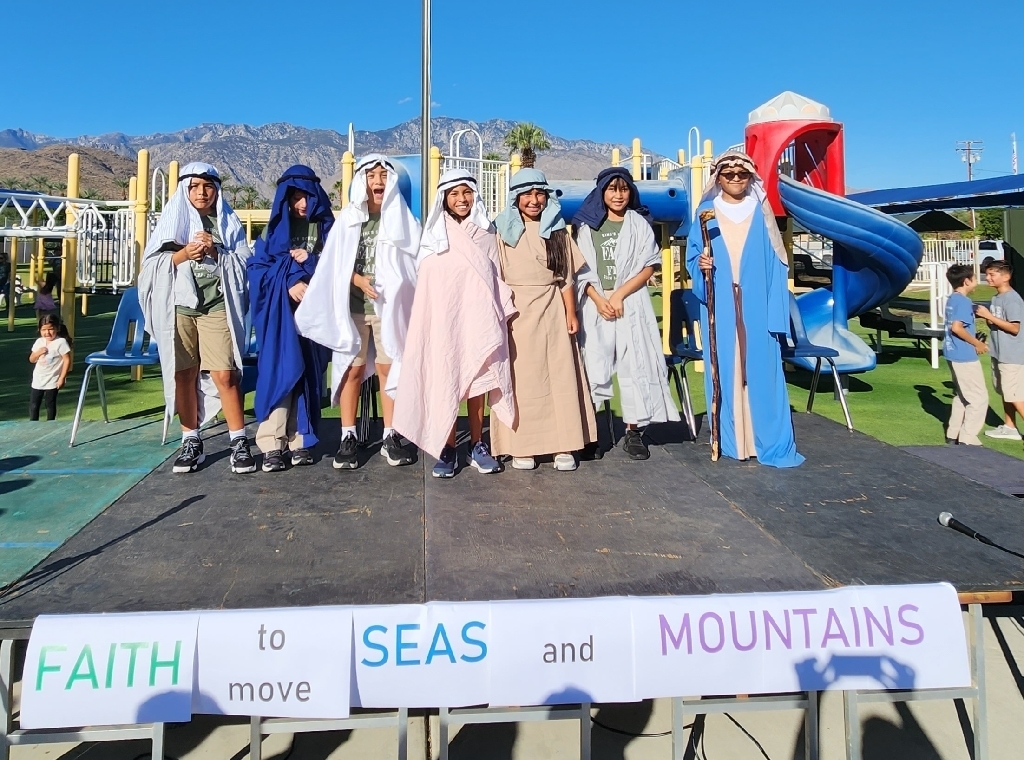 After school fun in our Enrichment Classes!

Kindergarten and 8th Grade Buddy Day! We love our buddies!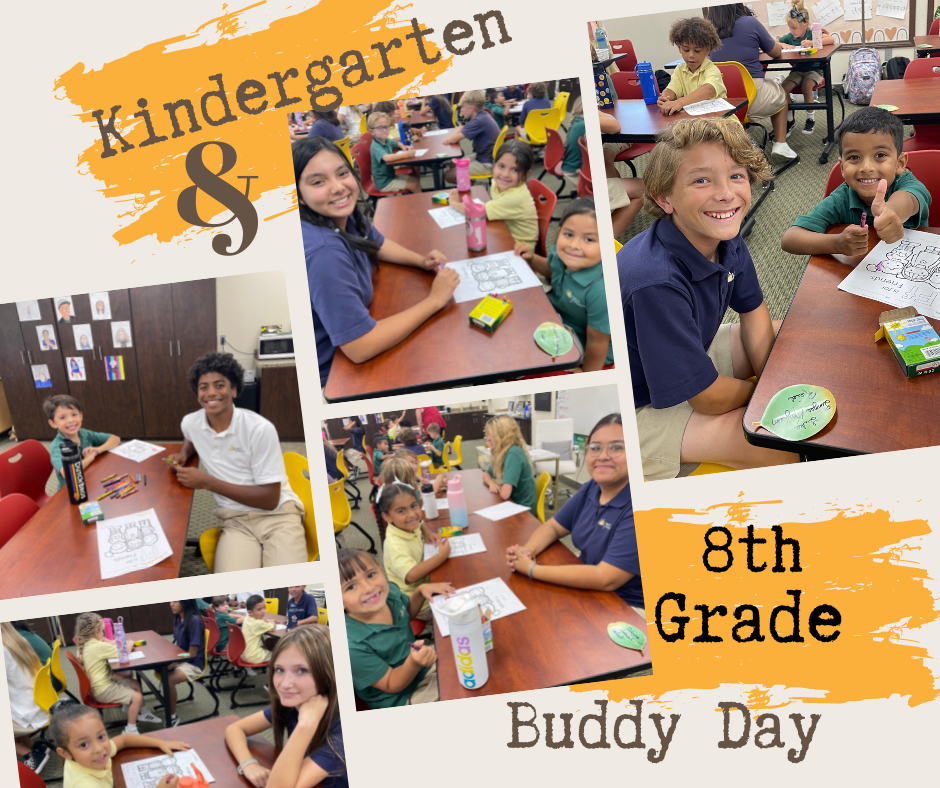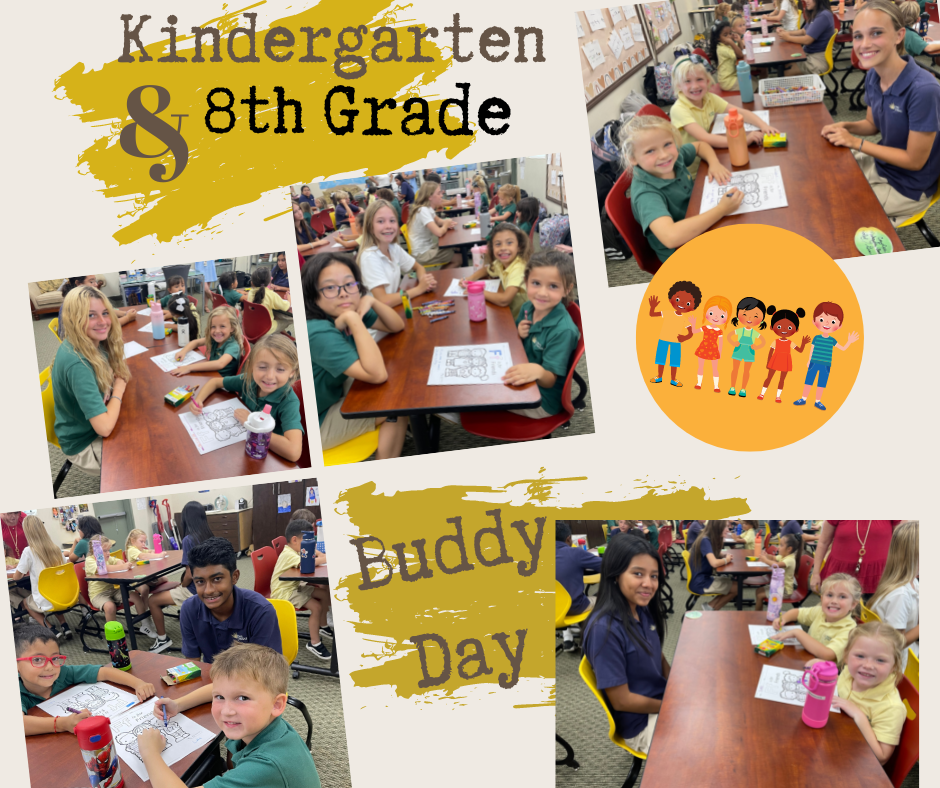 King's students praying all over campus for See You At The Pole...Sept.28, 2022. Never let the fire in your heart go out. Keep it alive...PRAY! Romans 12:11-12.

Celebrating our Dad's this morning with donuts! We love our Dad's and all they do for us.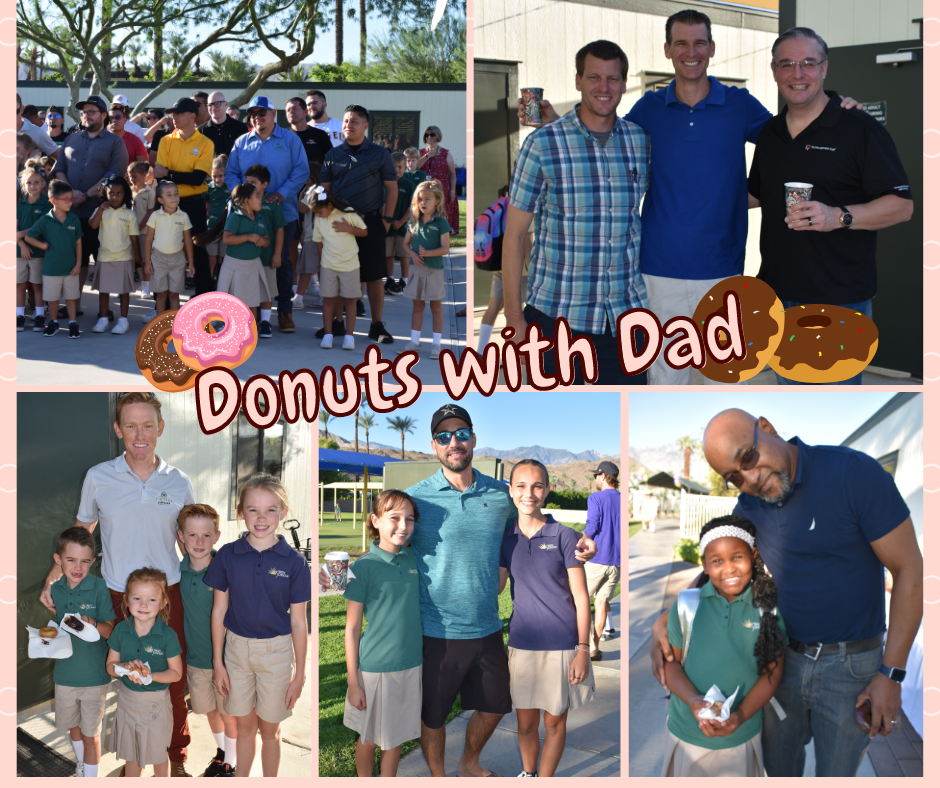 Apple tasting in Kindergarten 🍏🍎